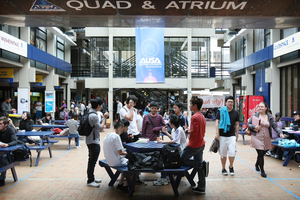 It may take years to track down the hundreds of Chinese nationals who entered the country on fraudulently obtained students visas and some "may never be found".
In all, 296 successful applications lodged in Immigration New Zealand's Beijing office have been found to be fraudulent, and the agency is seeking 236 who have already arrived.
Only 38 have so far been found and served a deportation liability notice, says an immigration adviser.
"The real crooks who came with the intention of working in vineyards and brothels have achieved their aim and will probably end up living happily ever after in New Zealand," said the adviser, who is representing four students and did not want to be named.
"But we have a situation where the innocent ones, who are not even aware that their applications had contained fraudulent documents, are being dragged out of class and being served deportation papers."
The immigration adviser said Immigration investigators had told him some of these fraudulent students "may never be found".
Head of Immigration Steve Stuart said the agency had so far received 24 submissions on behalf of students facing deportation, and they were being considered.
"Immigration has a dedicated team of investigators pursuing every line of inquiry to track down the 236 people who obtained a visa by fraud," Mr Stuart said.
The Herald understands at least two of the 23 education providers that had enrolled these students are based in the South Island.
A former Immigration officer, who spoke to the Herald on condition of anonymity, said it was "unwise" for the agency to deport the students in a hurry but had to do so "to look good".
At least five of the fraudulent students were deported within days of being found by the agency.
"They would have played a vital role as witnesses, and sending them back is not a wise move as it would leave it open for the rogue agent to do it all over again," he said.