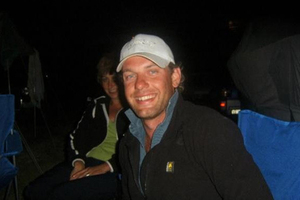 The Scott Guy case could be the subject of an inquest similar to the one held for the Kahui twins - which resulted in a coroner pointing the finger of blame at the babies' father.
The Herald understands a coronial inquest into the shooting death of Mr Guy is likely, but a final decision may be some time away.
A Department of Justice spokesman said yesterday that the matter had been referred to the Palmerston North coroner, but no timetable had been set for dealing with the case.
Mr Guy was shot dead on his driveway in rural Feilding in July 2010.
His brother-in-law, Ewen Macdonald, 32, was charged with his murder, but was found not guilty after a trial this month.
An inquest was held in Auckland into the 2006 deaths of infant twins Chris and Cru Kahui.
Their father, Chris Kahui, was acquitted in 2008 of murder but the coroner who conducted the inquest, Garry Evans, found he was the only person present when the babies suffered their fatal injuries.
Macdonald's barrister, Greg King, declined to comment yesterday on a possible inquest, and Mr Guy's family could not be contacted.
Auckland University associate law professor Warren Brookbanks told the Herald an inquest could not simply retry the case.
"A coroner's jurisdiction is where a death in unusual circumstances occurs, and it is used to determine the cause of death and if there any particular steps that can be taken to protect the public against the risk of such an event occurring."
He said any death could be the subject of a coroner's inquiry but wondered about the usefulness of an inquest into Mr Guy's death, "if the aim is simply to try to relitigate the matter which has been resolved in a criminal court".
"One would have thought - at least in relation to the Scott Guy case- the cause of death has been clearly established.
"All that's outstanding is who did it. It's quite clear the coroner has no jurisdiction to make findings of criminal responsibility ..."
Professor Brookbanks said the coroner did not have jurisdiction to make a finding when a jury couldn't decide, even if he or she had a suspicion of who did it.
He said he had no criticism of Mr Evans' findings in the Kahui case, but did have concern that the coroner appeared to be "pointing the finger in a very certain way to a particular individual".
In his decision, Mr Evans said an inquest was an inquisitorial hearing to determine facts, not a murder trial.
"The question of how the twins came to meet their deaths is quite different to the question of whether Chris Kahui bears any responsibility in terms of criminal law for their deaths. He has been found to bear no such responsibility."