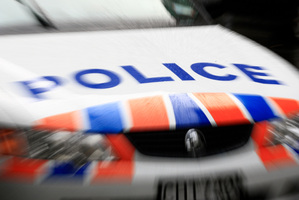 Police are calling on schools to bump up security after a spate of burglaries over the holidays which resulted in thousands of dollars of damage.
Counties Manukau police are dealing with reports of vandalism and burglary at several schools in the Otahuhu, Papatoetoe and Mangere areas.
Classrooms were trashed, windows and doors broken, walls tagged, laptops stolen and computer monitors smashed.
Some schools were targeted more than once during the school holidays in the first two weeks of this month.
Fairburn School, in Otahuhu, was hit three times by the thieves, who smashed thick safety glass to get into the information and communications technology suite.
A total of 14 laptops were stolen over the three break-ins and computer equipment was smashed.
The school sent out a newsletter to let parents know and included distinctive tags left by the thieves on classroom walls.
Principal Frances Nelson said the damage would costs "thousands and thousands" of dollars to fix and the equipment would take time to replace.
"It's mindless fun to [the thieves] but mindless violence to the community. We're just focused on making sure that our kids are okay," she said.
"We will definitely be putting new security systems in place."
Down the road at Otahuhu Intermediate the story is similar. There were two break-ins, the ICT building was trashed, computers were damaged and graffiti written on the walls - the same signatures found at other schools. At Otahuhu Primary, thieves trashed a classroom, the staffroom, offices and even the tuck shop, from which they stole food and drinks.
Otahuhu Intermediate principal Brent Woods said: "We had nothing taken but they've come in with a hammer, smashed their way in, and put the hammer into nine of our 16 computer monitors."
He said the damage was done during the second week of the holidays and the next day a window was smashed.
Otahuhu Primary principal Jason Swann said there was only so much schools could do to secure their premises.
"We can't put steel shutters on every window, but we are definitely talking about putting more security in place," he said.
Members of the public are being asked to keep an eye out for anyone selling cheap laptops or computer gear.
Inspector Jason Hewett , area commander for Counties Manukau West, said police were talking to schools about ways to deter thieves.
"We're telling them that if they can, use security fences. Get security guards if they can afford it and put in extra lighting. Keep all valuables away from where it can be seen from the outside."
Mr Hewett said blood found at one school, as well as information from the public, had led police to a key suspect.
Anyone with information should contact Counties Manukau police on (09) 261 1300 or Crimestoppers on 0800 555 111.