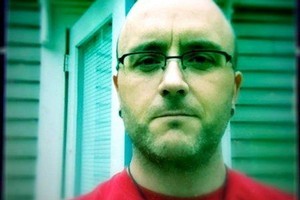 Witnesses in the trial of Hamilton man William Thompson, charged with manslaughter over the death of Warren Deane who fell off the bonnet of Thompson's moving car last October, thought the pair were joyriding university students.
But as Thompson's car failed to slow at the intersection of Dey and Naylor streets and began accelerating along Naylor St, witness Barry Webber realised it was no joke.
Mr Webber told the High Court at Hamilton today he was standing at a petrol station on Naylor St as Thompson, 62, drove round the corner from Dey St about 6.24pm on October 6 last year.
He saw Mr Deane sitting on the bonnet of the car in front of the driver, holding on with one hand and talking loudly on his cellphone with the other.
Seconds later Mr Deane, 41, was on the ground with severe head injuries which he later died from in hospital.
"Initially I thought it was people hooning around. I thought that's dangerous. He's going to come a cropper."
The court earlier heard that Mr Deane had confronted Thompson, who was allegedly dumping rubbish on vacant land outside Mr Deane's home at Brookfield Accommodation on the night of the incident.
When Thompson tried to leave Mr Deane threatened to call police and jumped onto the bonnet.
The trial, which opened yesterday, is before Justice Murray Gilbert. A total 26 witnesses will be called.