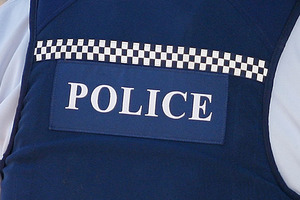 A service station attendant was "mown down" and thrown across the forecourt after trying to stop a petrol thief yesterday.
The whole incident at the Gull service station in Albany was recorded by security cameras and the film is said to show clearly how the attendant was hit, thrown onto the bonnet and then driven about 12m before he was thrown off over the top of the car.
At about 8.20am a man pulled into the service station and started filling his car with petrol. His behaviour led staff to believe he was going to leave without paying for his fuel, so the pump he was using was shut off.
He had put $30 of petrol in his car and the assistant manager went out and asked him to come into the shop and pay for it.
The manager told the Herald that the man leaned into his car "pretending to get his wallet".
"I came outside and said, 'You need to pay for your fuel, mate.' He jumped into the car and gave the staff member no time to get away," said the manager, who did not want his name published.
"The staff member was standing in front of the vehicle ... he was just standing in the wrong place. He had no chance to get out of the way.
"The driver looked straight at him and just put the foot down, like 'get out of my way'. The staff member went up over the bonnet and the guy drove him about 12m. Then the momentum threw him over the windscreen and onto the ground."
The assistant manager was not badly injured. He suffered grazes and bruising and had a sore back. He was recovering at home yesterday.
"It was not pleasant. He was very lucky. He could have landed on his head or whacked his head. Or he could have been run over. It was very traumatic. It could have been a lot worse. He narrowly avoided going under the rear wheels."
The manager said a customer also had a near-miss. "The car almost collected a customer. Another couple of steps and he would have been in the firing line as well."
Police were called and after viewing the security footage arrested a suspect in Papakura yesterday afternoon.
They said it was not a case of a misguided attempt by the attendant to stop the vehicle.
"He was taken completely by surprise and lucky to have suffered only relatively minor injuries," an officer said.
A 28-year-old man is expected to appear in the North Shore District Court today.