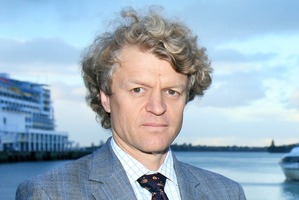 Wellington City Council will today investigate pedestrian safety on the Golden Mile bus route, but the Deputy Mayor says personal responsibility remains key.
NZ Bus director Tim Brown remains in a serious condition in hospital this week, after he was hit by a Go Wellington bus on Willis Street on Thursday.
Deputy Mayor Ian McKinnon says council officers will report back on any new safety initiatives this week, but says pedestrians need to take care of themselves too.
"We want safety in this city but at the same time we also recognise that safety is a matter of a partnership, a partnership of the city with those people who drive on the roads and the pedestrians who cross those roads."
He says all safety initiatives are now back on the table for council officers.
"They'll be drawing councillors' attention to any particular aspect that they feel could be remedied but of course they have the authority to move in quickly if they feel there's something that could be done immediately."
Mr McKinnon says Tim Brown's accident is extremely distressing to the council.
He's still in a serious condition in Wellington Hospital's intensive care unit.