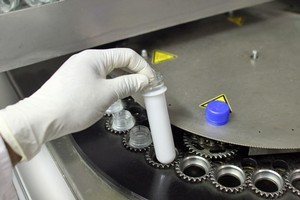 At 6250 tests, London 2012 will be the biggest anti-doping operation in history, but it is the rapid, well-intentioned advancements in the medical community that loom as the biggest threats to a "clean" Games.
That is the opinion of New Zealand's sports doping tsar, Graeme Steel, who, on the eve of the Olympics, said he was confident the NZOC was sending a clean team to London.
As the recent positive test during the Tour de France of Luxembourg cycling star Frank Schleck demonstrated, elite sport is unlikely to ever rid itself fully of the spectre of cheating. Steel said international trends suggested that EPO was still the one to look out for.
"Most of the sophisticated doping is not the use of basement-developed products - THG is one example of where that happened with Balco [the San Francisco lab accused of supplying steroids to several high-profile US sports stars including Marion Jones and Barry Bonds]. But most of it is not that," Steel, who heads Drug-Free Sport New Zealand, said.
"It's actually the use of genuine medical products in a sophisticated way to dope and beat the system.
"EPO is being developed properly by the medical community to be more effective and new generations of it are much better at mimicking, in low doses, what the body does naturally.
"What medical science is doing for proper reasons is brilliant for athletes who want to cheat, because it's exactly achieving their purposes.
"EPO is in the body naturally, testosterone is in the body naturally, growth hormone is in the body naturally - they're the three most difficult things for us still."
The "big three" of EPO, HGH and testosterone present nothing new to the anti-doping community who have tried to excise the cheats from sport, but there is a new storm cloud banking up that threatens to present not only huge challenges to testers, but myriad ethical debates.
"Genetic engineering is hovering on the horizon. That's a scary area," Steel said.
The results of GE programmes - if any actually exist yet - could be a problem for future Games, but in the here and now, World Anti-Doping Agency president John Fahey recently issued a stark warning to athletes planning to launch Olympic campaigns on the back of illegal assistance.
"I say this is the clearest way possible: if you are a doping athlete and you are planning to compete in London, then you must withdraw from your Olympic team," Fahey said.
"The chance of avoiding detection is the smallest it's ever been."
Despite Fahey's strong rhetoric, it is unrealistic to think there were not athletes out there looking to circumvent the current testing limitations.
Doping might not be as systematic as it was during the Cold War battleground between the US and Eastern Bloc countries, but it remains a very real problem.
Steel admitted his default position when it came to New Zealand athletes was to assume they were clean. Asked whether it was a naive approach, given that the tentacles of doping spread far and wide, he said: "We'd be naive to think that everyone is just so pure that they wouldn't do it, so we need to find out.
"My gut feeling is that some athletes have been doping and we haven't found them. There's no doubt about that, but it's really the quantity and we don't think there's many," he said.
Steel would not go into specifics about which athletes he suspected had slipped through the testing net, or even which sports they were involved in, although "if it's occurring, it's likelyto be occurring in the same kind of sports where it's occurring internationally".