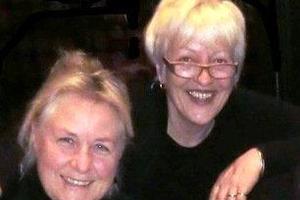 The couple who took in a distressed and terrified Iraena Asher after finding her wandering in her underwear "contributed" to her death by not calling police, a coroner says.
But Julia Woodhouse and Bobbie Carroll want to know why the coroner singled them out when seven other adults saw Ms Asher in a similar state and did nothing to help.
Coroner Peter Ryan yesterday ruled that Ms Asher, who went missing at Piha in October 2004, had most likely walked into the surf, been swept out to sea and drowned. Her death was accidental.
Before Ms Asher's death she drank alcohol and smoked marijuana with her boyfriend and two other adults at a Piha house.
During the day she behaved erratically and emotionally. At one point she walked the 4km to the beach on her own.
A couple with their child saw her sitting there in the sand. She was mumbling, appeared lost and was "not with it". The couple drove her back to the house but did not alert anyone to her state.
Back at the house she danced naked "like a stripper" and made strange comments.
All three adults at the house gave evidence this week. They said Ms Asher was weird, vacant and zombie-like but none was concerned enough to seek medical help or call the police.
Ms Asher called 111 at 9pm, saying she was being pressured for sex and wanted help. Police sent a taxi but it went to the wrong address.
Soon after she was picked up by Ms Woodhouse and her son Henry, who saw her walking in "terrible" weather looking distressed and anxious.
She said she had been drugged and kidnapped. She was erratic, becoming highly agitated when calling emergency services was mentioned.
The couple decided Ms Asher wasn't in need of urgent attention. She had calmed and was lucid so they put her to bed.
Five minutes later she fled.
The last people to see her alive were a couple out walking. She was naked, talking to a streetlight.
Concerned, the couple followed at a distance. They lost sight of her, searched briefly, then went home without reporting what they'd seen.
Coroner Ryan said his comment about Ms Woodhouse and Ms Carroll's decision was not a criticism. He said what they did was "noble".
'They provided her with food and shelter and a great deal of emotional support ... [they] were in the best position to assess Iraena's condition that day on a personal level.
"They were also in the best position to obtain professional intervention for Iraena.
"I consider that the actions of Ms Woodhouse, Henry and Ms Carroll epitomise those of a good Samaritan and they are obviously to be very strongly commended for their intervention. I consider their decision not to contact police was a factor in Iraena's death."
The women were upset that the finger was pointed at them alone.
"Why didn't the coroner single out the other two people that saw Iraena [on the beach] that day as contributing factors to her death because they didn't call the police? Or the last two to see her alive ... who watched her. The last two people - were they not contributing factors?" Ms Carroll said.
"We're very comfortable about the actions we took with the gorgeous Iraena that day.
"As far as contributing factors, I think it sits with police. We gave Iraena the last four hours of her life in our warm, cozy, loving, safe home."
CONCLUSIONS
Coroner Ryan's findings - a summary
* Iraena Asher is dead, presumed drowned. Her death was accidental.
* She had consumed alcohol and cannabis. Hard drugs could not be ruled out, but there was no evidence to suggest she had taken anything else.
* She felt she was being pressured for sex by the group she travelled to Piha with because of the "sexually charged" atmosphere at the house, and sexual advances from at least one person.
* Police failing to respond to her 111 call was a contributing factor in her death.
* She had bipolar disorder and it was likely she was "spiralling" into a manic episode, explaining her bizarre behaviour before she disappeared.
* Ms Woodhouse and Ms Carroll contributed to her death by not calling police, and allowing professionals to decide what care Ms Asher needed.