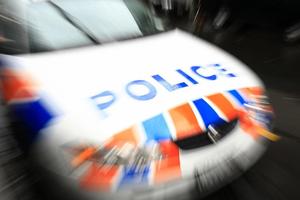 A group of youths who claimed their friend suffered severe spinal injuries when he fell from the back of a ute have admitted they panicked and lied about the incident.
Injured man Kieran Appelman, 20, was actually riding a stolen quad bike when he crashed in Masterton.
His parents said the youths were apologetic about making up the story and hoped the community would still rally to support the badly hurt young man.
The friends originally claimed Mr Appelman, who is recovering in Burwood Hospital's spinal unit in Christchurch, was hurt after being thrown from the back of a ute near Hood Aerodrome during Queen's Birthday weekend.
But late last week, when the ute's driver was facing a charge of careless driving causing injury, they admitted Mr Appelman was driving the quad bike, which the group had found stashed in the area.
Senior Sergeant Carolyn Watson said a ute was on the scene when emergency services arrived, and the quad bike had been put back where it was found.
She said all five of the youths involved, including Mr Appelman, were part of the fabricated story from the start.
The injured man's mother, Wendy Appelman, said the boys panicked, which may have been why they tried to cover up the incident.
"All of the boys are remorseful and were very apologetic to their families and police," she said.
"They've now done the right thing."
She was grateful for the support the community had shown the family, especially with the expense of trips to Christchurch to support their son.
"I just can't wait until it's all over," she said.
The Greytown community has rallied to support the family, with a fundraising dinner and auction planned for this weekend.
Greytown Football Club fundraising committee member Jeanette Southey said they would still stage the event to support the family, who have had a lot to do with the club over the years.
"This is something as a community we want to do for them,"
Mrs Watson said the youths' actions were disappointing.
"They've explained that they were scared and panicked, and didn't think through the consequences of not telling the truth," she said.
"It's obviously been hard on all of them - particularly Kieran's family."
She said it did not change the fact he was in hospital and facing a long recovery.
"The family are going to need support, and we encourage the community to get behind this fundraiser for both Kieran and the Catwalk Trust."
The youths could face charges.
For more articles from this region, go to Wairarapa Times-Age