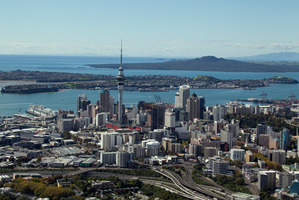 Elected members of local bodies around the country spent two days this week at a conference in Queenstown where they agreed - unanimously - that they do not need their wings clipped by a bill the Government is putting through Parliament.
The size of some of the delegations did not help their argument. The Auckland Council sent 36 members at a cost of more than $93,000. Waikato's 12 councils sent the same number in total at a slightly lower cost, $81,597. That extravagance aside, they have a point.
National's bill essentially replaces the legislation given to local bodies by the Labour Government 10 years ago. Labour broadened their role to "provide for the social, economic, cultural and environmental wellbeing of their communities." National's legislation orders them to concentrate on providing "good quality local infrastructure, public services and regulatory functions" that are "most cost-effective for households and business".
In other words, Labour wants local government to do things a Labour government would like to do, National wants it to conform to National's priorities. Neither is inclined to leave it entirely to local voters to decide what their councils can do.
Why not? Councils in this country have a source of revenue independent of the central Government. If they exceed the wishes of their ratepayers those who receive their bill have a vote every three years. Do they need the Government to require their elected council to do more (Labour) or less (National) than they might want?
The Treasury says yes, because local government is a big sector of public spending and can do great damage to the national economy if its costs and debts are not kept under control. If the national economy turns sour, it is the Government that has to answer to voters for that, not councils. In that case, why do we bother with local democracy?
It is not an idle question. This country has some elected local bodies, such as district health boards and school boards of trustees, whose role is so tightly governed by legislation that they are largely agencies of the ministry that funds them. Little wonder their elections attract low turnouts.
Councils raise a greater proportion of their funds, attract higher turnouts and deserve more room to move. But their autonomy seems to be shrinking as governments restructure the sector with steadily less reference to electors. Required polls used to stymie amalgamations but the Auckland Super City never faced a vote.
It was conceived with high hopes that the city would find a strong, united voice but when its duly elected mayor and council promoted a project they believe crucial to the city's development, the Government became an obstacle. Transport ministers seem reluctant to give the council the authority it will need to raise enough revenue for an inner-city rail link.
If the Government was being asked to fund the bulk of the cost, its reluctance would be fair. But if Auckland's elected leaders believe their voters will support a regional fuel levy, an inner city congestion charge or some other local tax to support the rail scheme, let them carry the can.
The project would be a significant investment of national resources no matter who made the decision, but if it can stand the test of Auckland voters it may be a good investment. At the very least, the council should be able to make the decision. Wellington is not the font of all wisdom on public investment in the economy.
Communities are different in their character, resources, needs and priorities. Let them decide what is important and develop in their own way.