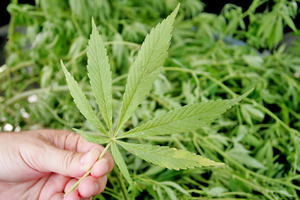 More than 2,500 people have been arrested in cannabis operations in the past six months, police have revealed.
Police said they have seized and destroyed more than 130,000 cannabis plants and over 280 kilograms of dried cannabis in two six-month long, nationwide operations targeting cannabis growers and dealers.
Operation National targeted targeted indoor growers and cannabis dealers operating out of houses, while Operation Kelly involved aircraft searching for crops during the cannabis growing season.
Combined, the operations resulted in 2,573 arrests.
Police found 280kg of plant material, valued about $5.6 million and destroyed 130,385 plants and seedlings. The potential street value of the plants and seedlings at maturity is up to $130 million.
Other drug seizures included 1.4kg of methamphetamine, 321 LSD tabs and 4150 ecstasy pills. There were also 327 firearms and $675,533 in cash seized from drug houses.
Police manager of covert operations Detective Inspector Paul Berry said growers and dealers will be hard hit by the operations.
"When you put the two lots of results together - both Operation National and Operation Kelly - that is a significant disruption to the supply chain", Mr Berry said.
"More importantly, we have prevented millions of dollars' worth of harm by getting these drugs and the offenders off the streets."
Fourteen residential properties (valued about $4.6 million), eight cars (worth about $240,000), nine bank accounts (worth $353,000), a boat worth about $40,000, and bonus bonds and shares worth about $22,000 were restrained by police under the Criminal Proceeds Recovery Act.
"Police recognise that cannabis continues to be a major issue for New Zealanders and causes widespread harm to the community through health issues caused by addiction and related crime such as thefts and burglary," Mr Berry said.
"A recent UN report highlighted New Zealand's consumption of cannabis, putting us amongst the highest users in the world.
"We remain committed to disrupting the business end of illicit drugs - that means targeting the growers and the dealers."
"We know that organised criminal groups are heavily involved in the cannabis trade and targeting the supply chain directly impacts on their ability to operate successfully," Mr Berry said.