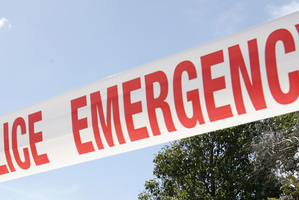 Police are trying to determine why a gun was fired, killing 10-year-old Patrick Brass on a remote sheep station on the East Cape this week.
Investigators are still piecing together how the gun fired and the events leading up to the death of the youngster in the Waikura Valley on Tuesday.
Patrick was with a 13-year-old cousin and an eight-year-old boy on Te Kumi Station when he was shot with a gun one of the three boys had taken from the workers' quarters.
Forensic police have gathered evidence from the scene and people on the farm at the time have been interviewed.
Detective Senior Sergeant Craig Scott said police would conduct further investigations before any resolution would be made.
Mr Scott said the "central point of the investigation'' would be "what happened at the time of the shooting'' and "who did what''.
He said detectives were still trying to work out "the circumstances that lead to [the gun] being discharged'' and "a number of scenarios'' were being investigated.
"We will have to work out if charges are going to be laid or if it's a coroner's matter,'' Mr Scott said.
Patrick's Gisborne family is being offered counselling as they come to terms with the youngster's death.
A post-mortem examination was completed today, and his body will be returned to family.
Patrick had been on school holidays and in the Waikura Valley with his uncle, who was shearing on neighbouring station to Te Kumi.
The uncle and the parents of the two boys who were with Patrick when he died were shearing at the time of the incident.
The gun belonged to one of the boys' father, who faces charges for failing to keep it secured properly.
"The gun at the centre of the investigation was not secured properly, obviously nor was the ammunition. If it had been secured properly, as required by law, then this whole thing would have been prevented,'' Mr Scott said.
Police would not comment on the results of the post-mortem examination, except to say Patrick had no chance of revival.
''[The family is] grieving, we've given them as much support as we can,'' Mr Scott said.
Police will interview several remaining witnesses and wait for pathology and forensic reports before deciding if charges will be laid.
Mr Scott said he hoped the process would be completed in a month.
- APNZ