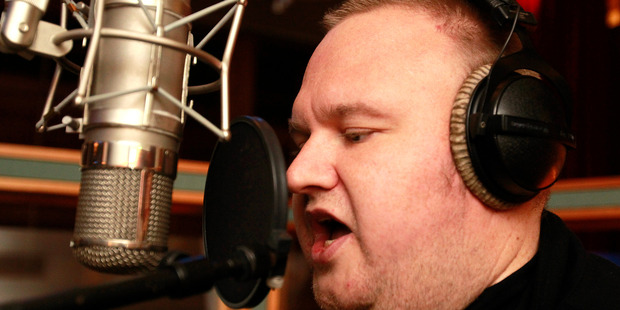 Dotcom has released a sneak peek of his first song on an album recorded with Black Eyed Peas producer Printz Board and his production team.
The song, Mr President, aims to cash in on Dotcom's profile as a self-styled internet freedom fighter.
The song targets US president Barack Obama over the raid and calls for action in this year's election.
It features the line: "We must oppose/those who chose/to turn innovation into crime."
Dotcom tweeted the 30 second song preview this morning to his 92, 617 followers, with the disclaimer it was in iPhone recording.
You can listen to it here.
A video preview seen previously by the Herald included an image of Prime Minister John Key holding a sign saying "For Sale", standing in front of a New Zealand flag.
Dotcom said the image was being removed because it confused viewers outside New Zealand who did not recognise Mr Key.