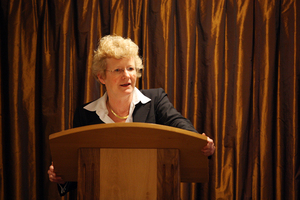 Investigations are underway to ascertain whether Immigration New Zealand's Chinese staff are involved in a scam that has seen at least 279 students receive fraudulent visas in the past year.
A random sampling of 1800 applications lodged in the agency's Beijing branch found more than 15 per cent, or 279 applications, contained some fraud, such as fake qualifications and falsified bank statements.
Head of Immigration Steve Stuart said: "An investigator has travelled to Beijing to ascertain what, if any, involvement locally engaged Chinese nationals working in Immigration New Zealand may have had in this fraud."
Mr Stuart said there were no plans to replace the Beijing branch manager, and that investigations have shown that two rogue agents were primarily behind the fraudulent applications.
Immigration is hunting down the 231 fraudulent students who are in New Zealand, all enrolled in 20 English-language training establishments.
Some of the schools had 30 or 40 students on fraudulent visas, but most had one or two - and there was no evidence that these education providers were complicit in the fraud.
One fraudulent student, whose application was lodged in Beijing last year, said it was unlikely that agency investigators would be able to find the students in school as they rarely attended classes.
The 23-year-old student visa holder, who spoke to the Herald on the condition of anonymity, said he paid an agent $18,000 for his application service - which included obtaining a fake university degree to support his application.
The fraud was uncovered last month during a regular audit and covered applications dating from July last year. The remaining 48 students have either left New Zealand or have not yet travelled here, and will be prevented from doing so.
Local immigration advisers dealing with the Chinese market says the $2.3 billion export education industry could take a "massive hit" because of the fraud.
"Questions must be asked about how these people can get away using fake documents twice, once with Immigration and another with the school," said Ming Tiang, director of Chiwi Immigration Services.
"New Zealand's reputation of providing quality education will take a massive hit because of this, and if systems are not tightened, then we could just be killing the golden goose."
China is New Zealand's largest source country of international students to New Zealand, with more than 25,000 Chinese citizens applying to study here each year.
Mr Tiang said many wanted a student visa as a pathway to residency.
Over the past 10 years, 20 per cent of international students became permanent residents within five years of being issued their first student visa.
Immigration said those implicated in the fraud could be served deportation orders or deportation liability notices, depending on their visa status.
Investigators will be contacting and interviewing the people implicated in the fraudulent activity.
The investigation is expected to take several weeks.
Tertiary Education Minister Steven Joyce said fraudulent qualifications were an issue but were not unique to China.
"I wouldn't want to put particular aspirations on the Chinese in that regard. It's obviously a very big country and certain things happen there as they happen in other countries as well," Mr Joyce said.
The Chinese Embassy was briefed on the investigation, and had offered its assistance and Immigration was also working with officials in China.
Associate Immigration Minister Kate Wilkinson said the fraud was "certainly significant" and she was not aware of any previous instances of fraud on such a scale.
- additional reporting Claire Trevett