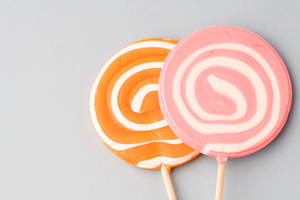 A woman who left her job an hour before her shift was due to end at a popular Waikato candy shop has won more than $13,000 from her ex employer.
The Employment Relations Authority ruled that Jo-Anne Jarvis was unfairly dismissed from her sales assistant job at Candyland, north of Hamilton, last year.
Mrs Jarvis was working on Candyland's busiest day of last year - July 24, 2011, during the July school holidays - when she said she became cold, tired and ill and did not feel well enough to stay until her shift finished at 5pm. She left work at 4pm.
But her employer and Candyland owner, Michele Coker, said she was also working that day, and Mrs Jarvis actually stopped doing any work at 2pm.
Ms Coker then informed Mrs Jarvis that she had removed her from the roster for the next week because she believed she abandoned her job and she did not trust her.
Ms Coker also told the ERA she dismissed Mrs Jarvis from her job because she believed two customer complaints from earlier in the year, which did not name who they were complaining about, were aimed at Mrs Jarvis.
On August 1, Mrs Jarvis sent Ms Coker a text message asking her what was happening with her rostered shifts, to which she did not receive a reply.
Two days later she also wrote a letter, but again did not receive a reply.
Mrs Jarvis finally wrote a letter of resignation more than a month later in order to receive her holiday pay.
Mrs Jarvis then took her dismissal to the ERA and said she was unfairly dismissed.
ERA member Rachel Larmer ruled that Mrs Jarvis' resignation letter was not genuine, and was merely a device to obtain her outstanding holiday pay.
Candyland also did not provide any opportunity for Mrs Jarvis to reply before she was dismissed.
She therefore was unfairly dismissed, and Candyland was ordered to pay Mrs Jarvis $3,748 in lost remuneration, $3750 in distress compensation, and $5250 for legal costs.
- APNZ