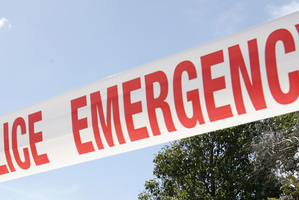 The grandmother of a 10-year-old boy, shot dead on a remote East Coast sheep station, says the family will return to Gisborne for the support of relatives.
Helena Raukawa, who did not want the name of her grandson released, told APNZ the boy's parents had been delayed in leaving the Waikura Valley by police investigating the death.
Ms Raukawa said she had been told of her grandson's death late last night.
"They haven't told us very much, just that he was dead,'' she said as she choked back tears.
"We haven't seen them, they're not letting them (leave) yet.''
Detectives were today at Te Kumi Station interviewing people and examining the scene where the 10-year-old died about 4pm yesterday.
The Gisborne family of shearers worked on several stations in the region but had only been at Te Kumi Station for only a few days.
Ken McLanachan, who owns Te Kumi Station, said the boy's parents were believed to have been working on a neighbouring property when the youngster was killed.
Two friends, both of a similar age, were with the boy when he died.
The pair ran back to the workers' quarters where the family was living and alerted adults to call 111.
"It's pretty tough. I know they'll be just devastated,'' Mr McLanachan said.
Local principal Tui Hana Pooks told 3 News the boy was from a well-respected shearing family.
"It is a tragedy for all of us. There's no confirmation on how exactly the accident took place. But he may have tripped and the rifle fired, it could be anything.''
Forensic scientists have taken evidence from the scene and a post-mortem examination will determine the cause of death.
"The circumstances surrounding the death are currently unknown but it is believed that a firearm was involved,'' Detective Senior Sergeant Craig Scott, of Tairawhiti CIB, said in a statement this morning.
Mr McLanachan said the family members were "hard workers'' who had been employed on properties in the region for years and were known for being reliable.
Richard Joplin, a friend and neighbour, said the family would probably never return to the station.
Mr Joplin, who lives on the neighbouring Mohau Station, said the family planned to return to relatives in Gisborne as soon as possible.
"They're all in shock at the moment,'' he said.
- APNZ