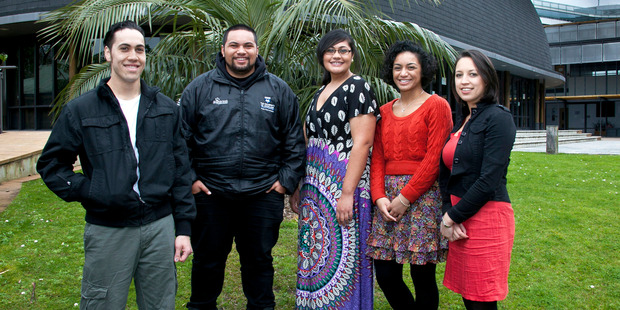 Students are being urged to put their hands up for this year's Prime Minister's Pacific Youth Awards, which recognise those who have excelled in their field of study.
The awards also acknowledge students who have inspired others within their community in some way.
The awards were set up by the Ministry of Pacific Island Affairs in 2010, and reward students for their skills in leadership, innovation and creativity.
The prizes include study grants and tuition fees of up to $6000 a year, an enrolment in a first-year pre-employment aircraft maintenance training programme at the Air New Zealand Aviation Institute and a year-long paid internship at Wellington's famous Weta Workshop.
A new award - Mobiles4Good, sponsored by Vodafone - will be given this year to a student who has used mobile technology to solve a problem for their community.
Last year's winners were Joyce Toleafoa, Nadeen Papali'i, Brandon Jackson, Jessica Papali'i-Curtin, Cameron Hoare and fine arts student Mark Dewes.
Mr Dewes, of Papatoetoe in Auckland, has a bachelor of fine arts from the University of Auckland's Elam School of Fine Arts.
Late last year he made the move to Wellington and had spent the past few months "living it up" at the Weta Workshop, he said yesterday.
The 25-year-old - with Tongan, Tuvaluan and Rotuman roots - said working at one of the world's most acclaimed workshops was a thrill.
Learning all kinds of secrets about model-making, sculpting and movie magic in general, and being taught by people including Sir Richard Taylor, was a pleasure.
"They're masters at what they do. [Sir Richard] is a busy man but the times he has been in the room were so good. It was a big shadow to work under - physically and mentally. He's got skills.
"Awesome things get made at the workshop and I've been lucky to have the chance to experience everything that gets made before it ends up on the big screen."
Ministry of Pacific Island Affairs chief executive Dr Colin Tukuitonga, said the awards would help encourage and motivate Pasifika youth.
"We have initiated this to celebrate talent and success and move away from the chronic bad news that we get."
Mr Dewes said he had applied for the awards two years in a row, having missed out in 2010.
"I just did my portfolio again and just sent it in. I really wanted that prize and I just encourage anyone to go for it.
"Pasifika people are known for being shy. But this is just a great opportunity."
Applications for this year's awards open on Saturday.
For more information visit: www.pacificyouthawards.org.nz