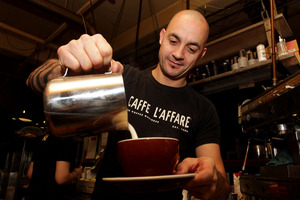 X boxes, mobile phone ringtones, iTunes apps and $175 taxi rides are just some examples of credit card spending racked up by top public sector executives last year.
Government bosses also splashed out on new business shirts and leadership retreats in Hawaii.
One agency, which employs just four people, spent thousands of dollars on weekly coffee and morning teas at off- site staff meetings.
Last week, the Herald on Sunday revealed taxpayers are being stung for an estimated $800,000 a year by senior civil servants overspending on mobile phone pricing plans.
Now a review of credit card spending reveals some colourful purchases.
National Institute of Water and Atmospheric research's chief executive John Morgan spent $226 on iTunes downloading apps and ringtones.
He spent $65 downloading ringtones so he could personalise his callers with different tunes but in January reimbursed the company for the ringtone downloads.
The Office of Film and Literature Classification purchased a new Xbox 360 Kinect Sensor to examine new games.
Information and policy manager Kate Ward said: "We have to have the machines to play the games on. Any game that has more than an MA 15 plus rating elsewhere needs to be assessed."
The Broadcasting Standards Authority spent nearly $3000 in 15 months at the Caffe L'Affare around the corner from its central Wellington offices, mostly on weekly coffee and morning tea meetings for the four staff and board members.
Chief executive Susan Freeman-Greene said she had reduced the frequency of the meetings since taking charge last October.
Northland District Health Board's former chief executive, Karen Roach, spent 12 days in Hawaii during a leadership retreat. Taxpayers forked out $3657 on resort accommodation, meals and flights for Roach to attend the annual retreat.
The Charities Commission subsidised a team of eight staff to enter the Wellington Marathon at a total cost of $302 - six did the 10km course and two took part in the half-marathon.
Public sector chief executives are now forced to reveal their credit card spending every six months.
However, the Herald on Sunday further examined the credit card spending habits of "second tier" employees who also have taxpayer-funded credit cards.
Five senior executives at the Department of Building and Housing spent a total of $9000 on taxi fares in just over a year.
In a written response, the department said taxis were used when they were the most cost-effective option.
They increasingly used taxis partly because of the Christchurch earthquake.
This included a $175 taxi charge for a Wellington-based employee who was attending a fellowship in the United States.
One senior staff member spent $2500, or $157 per month, on taxis and this was within acceptable spending guidelines.
Eight Transpower executives racked up almost $250,000 on publicly funded credit cards during the 15-month period.
Most of the expenditure was on travel to Germany, Canada and Australia to work on four major projects.
However, taxpayers did contribute to the chief executive's wardrobe with a new business shirt last year.
Spokeswoman Rebecca Wilson said the usually prudent Patrick Strange was forced to buy a $130 shirt after his Australian flight was delayed overnight before a meeting in Christchurch.
"He was stuck in Melbourne, his flight was cancelled and he had meetings in Christchurch the next day and he needed a new shirt; he only had the one on his back.
"This was a one-off," Wilson said.
These are your all weather friends calling
Niwa boss John Morgan spent $65 to personalise his ring tones for different callers. Here's our suggested list of ring tones:
Rainy Day Women - Bob Dylan
Walking on Sunshine - The Nolan Sisters
Blue Skies - Willie Nelson
First Snow in Kokomo - Aretha Franklin
Heatwave - Martha and the Vandellas
Ride Like the Wind - Christopher Cross
I Can't Stand the Rain - Ann Peebles
Summer Wind - Frank Sinatra
Thunderstruck - AC/DC
Why Does it Always Rain On Me? - Travis