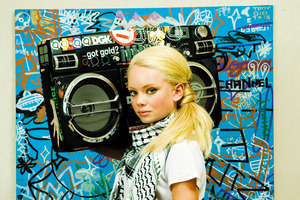 The father of murdered New Zealander Emily Longley says he hopes the Turner family will finally show some contrition now they're behind bars.
Speaking after Leigh, 54, and Anita Turner, 51, were sentenced to 27 months in prison, Mark Longley, of Whakatane said: "The whole family would have spent last night in prison and I'm hoping at some point it would have dawned on them what they have done."
Mark learnt of the sentence about 10pm on Friday on Twitter, and this was later confirmed in a phone call from UK police.
He said the police always had a strong case against the parents, who destroyed a note written by Elliott confessing to the murder. Even without covert recording in the Turner's home, Longley was confident of a conviction.
He said they had increased the pain caused to him and Emily's mother by waiting an hour to report Emily's death.
"Emily's body was lying there for an hour while they concocted lies about what had happened. It was very undignified for her. It's still very upsetting to see pictures of Emily's body knowing what happened.
"There has been a lot to digest, it's taken a bit of time to fully accept what they did to Emily.
"The shock of the trial has worn off. I guess we have gone through that stage in the grieving process."
Longley said he didn't think Elliott Turner's application to appeal his conviction would be successful, but if it was he would return to the UK to fight it.