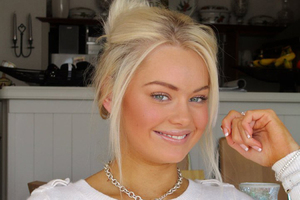 The parents of Elliot Turner, who killed former Auckland student Emily Longley in a jealous rage in England, have been jailed for trying to hide evidence of the murder.
Leigh Turner, 54, and Anita Turner, 51, were each jailed for 27 months when they appeared for sentencing last night [NZ time] in Winchester Crown Court after being found guilty of perverting the course of justice.
Justice Linda Dobbs told the couple that they faced "ruin both financially and as a family".
"When you broke the law you gave no thought to the possible consequences to your younger son [Elliot's 16-year-old brother] and now he's going to be without his parents for a considerable length of time."
Jeweller Leigh and healthcare assistant Anita used bleach to destroy a confession note written by Elliot, 21, after he killed 17-year-old Emily.
In May, Elliot was jailed for life after he "flipped out" and strangled Emily almost exactly a year earlier.
In the morning, he confessed to his mother, and he and his parents concocted a plan, claiming Emily had gone to bed as normal but had not woken up.
Justice Dobbs said that despite the strength of evidence against them, the couple chose to fight the case and showed little remorse.
"The family of Emily Longley have suffered and no doubt will suffer as a result of you and your son's actions."
Outside court, Emily's grandfather, Ron, said the Turners made the wrong decision after being presented with a "dreadful dilemma".
- Solent News Agency