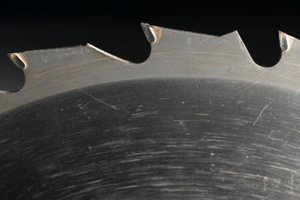 A contracting company has been fined $60,000 and ordered to pay $50,000 reparation to an employee whose leg was amputated after being pulled into an unsafe saw blade.
The Brian Crawford Contracting employee was injured while "jump starting" a portable saw with leads connected to the battery of a tractor at a sawmill in Opunake last September.
As he reached up to disconnect the jumper leads, his overalls were caught in the saw and his legs were pulled into the cutting blade.
His right leg was amputated at the upper thigh and he needed major reconstructive surgery on the upper thigh of his left leg.
Department of Labour central region health and safety head Ona De Rooy said the accident could have been prevented if Brian Crawford Contracting had taken simple steps to ensure the portable sawmill was set up safely and well maintained.
The company should have ensured employees at the sawmill followed safe operating procedures, she said.
"This is a tragic example of a preventable injury occurring in a workplace. The lack of adequate safety procedures remains a significant cause of workplace death and injury. This accident happened because the employer put a temporary fix in place that required employees to put themselves in harm's way. It's not good enough."