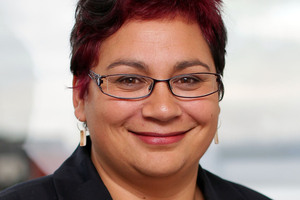 Labour and the Greens are calling for the Government to disclose how many families will buy shares under its asset sales programme.
Green Party Co-leader Metiria Turei said many people would not be able to afford shares believed to be priced at $1000.
Mighty River will be the first of three state-owned power companies - with coal miner Solid Energy - to be partially sold to investors under the National Government's mixed-ownership model.
Labour's state-owned enterprises spokesman Clayton Cosgrove said the cost of shares would break the bank for most New Zealanders.
"The concentration of shares in the hands of a select few is a very real risk," he said.
Prime Minister John Key said at post Cabinet conference the typical family has an income of $80,000-$90,000 and would be able to afford shares sold at $1000.
"There is not a lot left over and there would be many people who would not be able to afford that," said Ms Turei.
"Mr Key needs to explain exactly how many ordinary New Zealand families he thinks would have the money to buy shares under his asset sales programme, and how many would not."
Statistics New Zealand data shows that the median household income is $67,000 and the median household has $1700 in the bank. The household savings rate is one per cent of disposable income, or around $600 a year for the typical family.
"Kiwi families do not have thousands of dollars sitting around to buy shares in companies they already own,"said Mrs Turei.
Ms Turei said low wage rises and continuing job losses meant families were finding it hard to make ends meet and were unlikely to afford to buy shares.
"If families do manage to put a bit aside, they're better off putting it on the mortgage for a tax-free return of 6 per cent than chasing a four per cent before-tax dividend."
- APNZ