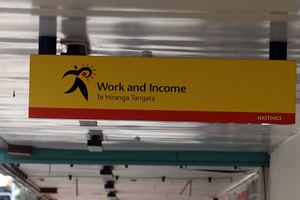 Matamata-Piako is trying to slash youth unemployment by taking high school students out of class and into work.
In an initiative led by Matamata-Piako mayor Hugh Vercoe, 10 Te Aroha College students will be shared out among some of the district's main employers including Fonterra, Inghams, RD1, Te Aroha Community Hospital, Wallace Corporation, Kaimai Valley Services and Lowe Corporation to get a taste of the real world.
The students will go to the workplace one day a week for about a year - or until they get a job.
Mr Vercoe, who is a member of the Mayors Taskforce set up to make sure all young people aged under 24 were either employed or studying, said the programme would give direction to 15-year-olds who were not sure what they wanted to do.
He said the businesses were keen to recruit local staff and had committed to showing students around, explaining the opportunities available and the qualifications required.
"The comment that came from Inghams is they need workers. They are desperate for workers in there and they are busing them in there from all the surrounding towns at the moment," Mr Vercoe said.
"So for them to get a direct link into Te Aroha College to get kids in there that can see there are a very lot of interesting jobs at Inghams as opposed to just on the chain."
RD1 Te Aroha branch manager Bryce Edmonds said students who visited the branch would get a taste of retail - but there was no guarantee there would be a job in it for them at the end of the programme.
Te Aroha College careers co-ordinator Linda Merriman said the idea was aimed at getting Year 11 students who wanted to leave school the right experience and qualifications so they could get jobs.
"We have a problem in New Zealand society in that no one wants to employ them because they come out of school with no qualifications and people want them to have a few more skills to employ them.
"These children (15-year-olds) are sitting doing nothing for two years until they get old enough and someone deems them responsible enough to have a job."
The programme follows Otorohanga District Council's successful youth programme launched in 2005 and which gave the town one of the lowest unemployment rates in the country.
Mr Vercoe was confident that after Te Aroha, the scheme would be introduced to Morrinsville and Matamata colleges.