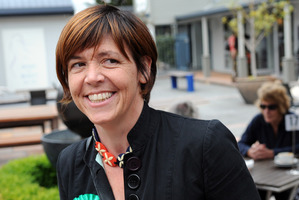 Cash-strapped Women's Refuges have received top-up government funding after crisis talks were held.
A recent change in funding policy meant 16 of the country's 44 Women's Refuges missed out on cash earmarked for family violence prevention projects in the community.
Now, because of crisis negotiations, the centres that missed out have each been given a $15,000 cash injection.
Green MP Jan Logie was relieved Women's Refuge had secured funding.
"We know the money will make a significant difference to their ability to keep responding to the needs of women and children in their communities," Logie said.
Under the Ministry of Social Development's Family and Community Service funding scheme, 150 Non Governmental Organisations were given funding ranging from $20,000 to $80,000.
Sixteen of the country's 44 refuges missed out.
This year, instead of calling for new applications, the ministry awarded three more years of funding to successful applicants.
Even troubled Palmerston North Women's Refuge, Te Roopu Whakaruruhau O Nga Whanau Maori, was given ministry funding, despite being cut from internal Women's Refuge funding last April because of financial issues.
The ministry's head of Family and Community Services, Murray Edridge, said it had awarded a total of $115,000 for the Palmerston North refuge this year and paid out $54,000 in October but put the rest on hold in December because of concerns. He confirmed the ministry was working with the National Collective of Independent Women's Refuges to sustain services.
Logie hoped a new funding model, now being developed by the ministry, meant Women's Refuges would no longer have to fight for basic funding.
"We will be monitoring the development of the new model to ensure Women's Refuge is finally resourced in a reasonable and sustainable way that will allow them to focus on the needs of those in crisis rather than the fights for funding."