Citizens queue early for a seat at Macdonald trial.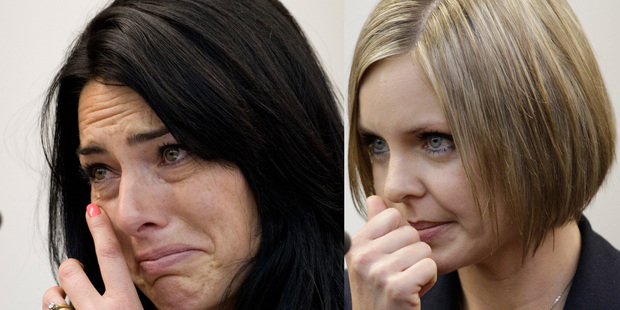 The Scott Guy murder trial is one of the hottest tickets in town, and just like a rock concert, you have to queue early to get in to hear the arguments on whether Guy was murdered by brother-in-law Ewen Macdonald.
It might seem like a ghoulish thing to do, come to court and watch strangers' lives unravel, but the public gallery in the High Court at Wellington has been consistently full.
They lined up, the young and old; students, retirees and lawyers; fathers with their children, all, as one of them put it, "exercising their democratic right".
On Thursday morning, the first day of final summing up and one of the last chances the public had to watch, Angela Cribb, 40, of Johnsonville, was first to arrive. It was 8.30am and court didn't start until 10am, but the health sector public policy surveyor didn't want to miss out. She admitted to being "a bit obsessive", but the case was "a true whodunit".
Third in line was the Rev Rilma Sands, minister of Feilding Oroua Presbyterian Parish, and she was certainly not there for the "spectacle".
"I'm here for support to Ewen and his family, to say 'whatever happens, I'm here for you and the family'. And the other family as well. I know all of them very well. It's a small community."
Helen Robertson, a relieving teacher from Lower Hutt, was also in line for reasons other than entertainment.
She was interested in the judicial system and said: "You can't educate children if you don't know yourself." She thought a trial would be a good learning experience for Year 10-12 students (ages 15 to 17).
For Victoria University management tutor Donna Wilson, 45, Scott Guy's murder had a personal resonance, as she'd lost her partner when their son was 10 weeks old. That was five years ago and although her partner died of an illness, she felt a connection to Kylee Guy.
By 9.20am about 25 people were lined up and excitement was growing. One woman in her 60s said she was a CSI fan. There was talk of a man last week who was ejected after his phone rang inside the courtroom. The line was about 95 per cent female, and the atmosphere friendly. Come lunchtime they were sitting on the foyer floor outside the courtroom, chatting and sharing lunch.
Henry Tavoi, the High Court's resident security guard, said 60 to 100 people turned up daily to fill the public gallery.
One day a woman claiming to be a psychic joined the line.
"She just unleashed a spiel, she looked at me and said, 'I had a vision' and I was like, 'Oh yeah, what was that'?" She proceeded to tell him who she thought did it and he had to reply, "keep it down, otherwise you're outside".
Other early birds on Thursday were Maryanne Gill, a farmer from Makara near Wellington, and her friend Claire Farrelly, a manager of Lower Hutt. Both are 52 and former customs officers.
"We've both given evidence in court before," Farrelly said. She called herself a "court groupie".
"My mother used to go to court and I brought my daughter here yesterday, she's 23."
As a farmer, Gill had come "out of disbelief that a farmer can be gunned down on his property at his farm gate".
When the doors opened, the crowd inched forward. There was seating for 72, but about 35 places were reserved for the two families, the Guys and Macdonalds. About 40 members of the public missed out on seats.
Justice Simon France will sum up the case tomorrow before the jury of seven men and four women retire to consider their verdict.