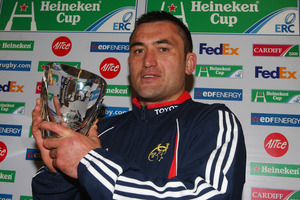 Rugby star Rua Tipoki has been cleared by a judicial committee of any wrongdoing after an on-field clash at a high school rugby match.
Tipoki - a former New Zealand Maori, Blues and Crusaders member - was watching a junior sevens game between Ngata Memorial College and Gisborne Boys' High in Ruatoria on June 20 when a brawl broke out among the players.
It is understood up to four Ngata players became involved in a fight with a Gisborne player and that Tipoki ran onto the field and become involved. Last week the Weekend Herald was told that Tipoki had struck a teenager during the fight.
However, he told the newspaper: "I've tried to come in and grab one of the boys and he's stepped out of my reach and I've clipped him on the chest and he fell straight on his bum."
The matter was put before the East Coast Rugby Football Union judicial committee - the union for which Tipoki is an assistant coach.
Yesterday committee chairman Graeme Summersby said reports from match officials and coaches of both teams showed that Tipoki was not at fault.
"The committee received reports from [those] who witnessed the incident and it is our considered opinion that Mr Tipoki went onto the field to break up a fight."
Yesterday Tipoki told the Weekend Herald it had been a difficult time for his family, but many within the Gisborne community had supported him. He said he had not wanted to become involved, but seeing one boy being assaulted by four others, he felt he had to do something.
"I'm glad this issue has been resolved and the parties can move forward now. I regret having to get involved and it wasn't a decision I made lightly; but my concern was for the player's safety," he said.
"There's good that can come out of it - it's highlighted the need for positive guidance and role-modelling for our young men on the coast."
Tipoki has been involved in on-field scuffles in the past and has received several bans and fines.
Despite that, Mr Summersby said Tipoki was a well-liked and valued member of the union, who had worked hard for his community.