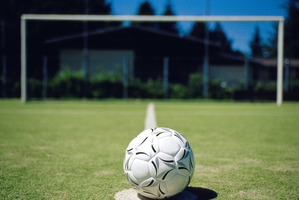 A formal complaint has been laid against a female student at Tangaroa College after she attacked a fellow footballer shortly after an inter-school match.
The student was part of a squad who turned out for a soccer match against Epsom Girls' Grammar junior girls B team. Most of the players are in Year 9 and 10 and are aged from 13 to 15 years old.
The match was played at Tangaroa College, in Otara, on Wednesday.
A parent whose daughter played for the Epsom side and who was at the match said several people - including the players, parents, school staff and spectators - saw the incident unfold.
The woman, who did not want to be named, said the match had just ended and Epsom had won 4-0.
Members of the Epsom Girls team were washing their boots when a Tangaroa player approached one of the girls. The Tangaroa player started yelling at the Epsom player before punching her.
"There was a bit of verbal abuse beforehand and then after that there was hair-pulling and punching. It was all pretty horrible," the woman said.
A male spectator ran towards the pair and dragged the Tangaroa student away.
The woman said a formal complaint had been made to Tangaroa College by an Epsom parent.
"One of the Tangaroa head boys came up to [us] later and apologised for what happened," she said.
Epsom Girls' principal Madeline Gunn was unavailable for comment yesterday and Tangaroa principal Ngaire Ashmore did not return messages.