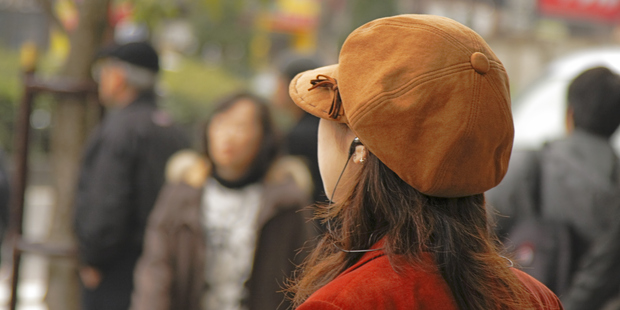 A teenage girl had emergency surgery last week after she was hit by a car - an accident police say could have happened because she was using an iPod while crossing a busy road.
The 17-year-old Korean student was taken to North Shore Hospital after she was hit by a car on Anzac St in Takapuna on Thursday.
She had serious injuries and was later transferred to Middlemore Hospital for surgery. Police said she was recovering and her family overseas had been advised.
The accident follows several deaths in which people have been struck while using personal music devices.
In September 2010, New Plymouth teenager Cushla Girling, 19, was hit by a four-wheel-drive vehicle while walking home in the rain from her job at a bakery. Police said she was listening to her iPod as she walked.
Mt Maunganui woman Kumiko Wakamiya Goodhall, 55, was hit by a goods train in Tauranga in April 2010. Police believed her iPod may have prevented her from hearing the warning bells and the approaching train.
Gareth Hotham, 30, also died after he was struck by a train, in Te Puke in November 2009. He was using an iPod. After his death, the Rail and Maritime Transport Union tried to raise awareness that MP3 players and car stereos were distractions that could lead to tragedy.
After Thursday's accident, North Shore area commander Inspector Les Paterson issued a fresh warning for music-loving pedestrians.
He said people needed to be extra-vigilant when using music players while walking amid traffic.
"Initial inquiries revealed that the 17-year-old appeared to be crossing to get to a bus stop on the other side but was wearing an iPod and headphones which may have distracted her.
"She was not on a pedestrian crossing and stepped on to a busy part of Anzac St in the path of an oncoming vehicle."
Mr Paterson said ample warnings had been issued after similar incidents. "However, kids are kids the world over and the education component around road safety with teenagers is a constant struggle for the authorities."