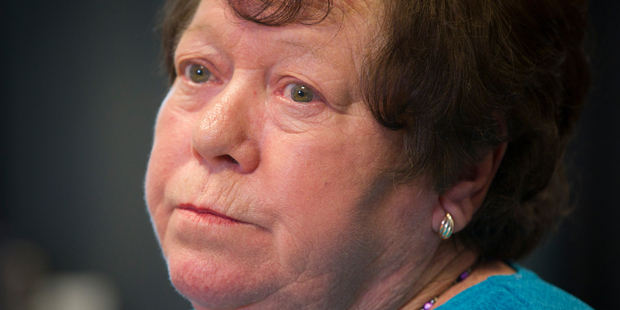 A man Jane Furlong was due to testify against in court 19 years ago says he had nothing to do with her disappearance.
And her grieving mother has appealed to the person responsible for the 17-year-old's death to come forward and end an agonising two-decade wait for answers.
Ms Furlong, a part-time sex worker, went missing from Auckland's Karangahape Rd in 1993. Her remains were found in the sand dunes at Sunset Beach in Port Waikato last month by a woman walking her dog.
At the time of her disappearance Ms Furlong, who had a 5-month-old son, Aiden, was due to testify in two court cases. One of those cases was the trial of Auckland businessman Stephen Karl Collie.
Collie was jailed for 16 years in 1993 after a string of violent attacks on eight women.
Ms Furlong was to give evidence at Collie's trial, but disappeared before it began.
The Herald spoke to an angry Collie at his North Shore home yesterday.
He said he was not involved with her death and had never met the teenager.
"I was in a remand block when Jane Furlong went missing ... get that right," he said, furious that his name was being linked to the case after almost 20 years.
"I had nothing to do with it. How could I have? I was in a damn remand block. It's absolute baloney.
"I feel very sorry for her and her parents. But there's nothing I can do. It had absolutely nothing to do with me. That's all I can say."
Collie said police had not been in contact with him in relation to Ms Furlong's remains.
"Why should they? I had absolutely nothing to do with it. I just want to get on with my life now. It was 20 years ago. I've got a life, a business, kids, grandchildren ... and everything just keeps popping up again. I don't know Jane Furlong, I never met her. Again, it has nothing to do with me."
Ms Furlong's mother, Judith, said yesterday she believed she knew who killed her daughter. But she would not be drawn on the details.
Speaking publicly for the first time since her daughter's body was found, Mrs Furlong said she was contacted out of the blue by police last month.
They told her a young woman's skeleton had been found and Ms Furlong was on the "shortlist" of missing people they were working through to establish the identity.
"I was surprised. I never thought this day would come really," Mrs Furlong said.
"I never expected them to find her ... it's interesting that she was found in Port Waikato. Who knows what happened to her?"
Mrs Furlong said her hope of finding her daughter alive faded long ago.
"We realised fairly soon after she went, that she wouldn't be alive. She would have contacted us.
"She was a vivacious girl - she was just a girl really."
When police confirmed the worst, memories of Ms Furlong's disappearance came flooding back.
"It's been a bit difficult. Nineteen years have gone by and we kind of moved on. This has thrown it all back, like 19 years hasn't passed. I remember everything like it was yesterday."
Mrs Furlong was planning a funeral, and said getting her daughter back brought "a bit" of closure.
"I would like to see the day that some person or persons are brought to justice. No one has the right to take someone else's life - regardless of what they know about them or any other reasons. I feel quite angry about that."
Detective Inspector Mark Benefield said the Operation Darlia team were working "very hard" on the inquiry.
"We're going into the complete background of Jane, talking to her friends, associates - everyone associated with Jane."
Mr Benefield believed there were people out there who could help police to find the missing pieces of the puzzle.
"Someone out there knows. Time has moved on, come to us," he said.
Mrs Furlong added: "There were some dangerous people out there in 1993 and people are probably scared ... I just want them to come forward. I can imagine it will be difficult for them."
CAN YOU HELP?
If you have information on Jane Furlong's death contact police on 0800 675 263, email furlong@police.govt.nz or visit the special 'What happened to Jane' Facebook page. Alternatively call Crimestoppers anonymously on 0800 555 111.