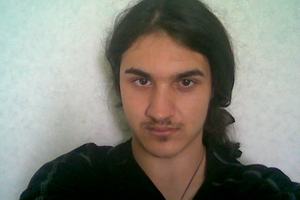 The man who allegedly murdered Javed Mills and then used "sophisticated" methods to cover up the crime says the death was accidental, and a result of self-defence in the face of uncontrolled violence.
It can also be revealed James Grant Cooper, 24, told police where to find missing pieces of Mr Mills' skeleton.
Contractors doing demolition work at an abandoned Mt Wellington property found Mr Mills' incomplete remains in September. After a major operation, police confirmed that the remains, missing the skull among other parts, belonged to Mr Mills.
He had not been reported missing because his family thought he was alive, living in Wellington. He had asked them for space while he tried to forge a career as a musician.
Messages were sent from a Bebo account in Mr Mills' name in December 2009, allaying family concerns over his wellbeing.
But court documents show police believe Mr Mills was killed in July 2009 and the messages were written by another person - allegedly Cooper.
When he appeared yesterday in the Auckland District Court, a charge of interfering with human remains was withdrawn and replaced with two new counts - murder and wilfully attempting to pervert the course of justice.
A psychiatric report prepared for the court showed Cooper, unemployed, was fit to stand trial.
Police say Cooper killed Mr Mills after an "altercation" between July 23 and 29 and "participated in a sustained course of conduct to cover up the murder and deflect police inquiries".
Detective Senior Sergeant Kevin Hooper, head of the investigation, would not comment on the case as it was before the courts.
Cooper was declined bail yesterday.
His lawyer, Mina Wharepouri, told the court Cooper would defend the murder charge but would probably plead guilty to the second charge.
Mr Wharepouri told Judge Grant Fraser Mr Mills' death was a "tragic accident ... It was an unforeseeable unintended event which was caused by the victim's loss of control and violence. Mr Cooper provides a credible narrative, in my submission, that he was acting in self-defence at the time.
"He advised police of where material was and what he did with it. It is to be accepted that there were efforts on behalf of Mr Cooper to take steps so as to avoid detection."
It is understood police have been interviewing people in Rotorua this week about Mr Mills' last days.
The lawyer proposed that if bailed, Cooper would live in Tauranga with his mother, grandparents and aunt.
He would be monitored by his mother, abide by any curfew imposed by the court and not have internet or cellphone access.
Police said Cooper had already been in text and internet contact with some witnesses, and there was a risk that if bailed, he would continue to do so.
They said he might also interfere with evidence. The court heard that Cooper had asked several people what they had told police during the investigation. Officers believed it was an attempt by Cooper to get people to "lie" about what they knew.
Judge Fraser said Cooper had used a "fairly sophisticated method of trying to cover up". As a result, he was not satisfied there would be no further efforts to interfere with the inquiry.
"This is serious offending ... The mere fact that Mr Cooper is likely to plead guilty to wilfully perverting the course of justice is indicative of the lengths he has gone to so far to avoid detection," the judge said.
Cooper was remanded in custody and will reappear in court next month.