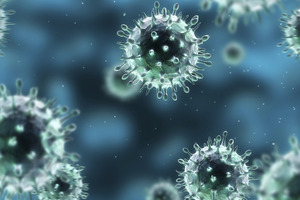 A New Zealand professor is leading a team of scientists which has made a breakthrough in a global project to cure motor neuron disease.
Professor Chris Shaw, formerly of Wellington, works with researchers at King's College in London who have identified the protein that causes toxic effects in sufferers.
"It is now a matter of time and funding until we find a drug that works ... and is safe in man," Professor Shaw said.
That could take many years and cost millions of dollars. "But we know we have the right target."
Today is world motor neuron disease awareness day. More than 300 Kiwis live with the illness, dubbed "the creeping paralysis", at any one time and about a third die each year.
Despite disappointing results from a trial of a potential cure by colleagues this year, Professor Shaw said, there have been many advances since he started in the field 20 years ago.
He got involved after meeting two women a month apart who were worried the disease was hereditary because so many relatives suffered from it.
Professor Shaw and fellow scientists later discovered a common gene among sufferers.
"I kind of got hooked on it," he said. "It's just a really awful illness and not much was really being done about it and not much was known about it."
Professor Shaw has spent two decades in Britain. He guides his team's experiments, helps publish their results and finds the money for their work.
He is also the doctor of Neil Cunningham, a New Zealander whose career as a stunt driver was cut short by motor neuron disease. Now living in Wales, Mr Cunningham has gone from appearing in James Bond stunts and Top Gear Live shows to struggling to wash his hair.
One member of Mr Shaw's team is the "super smart" Kiwi neuroscientist Dr Emma Daniel.
She will return shortly to Auckland University's centre for brain research which is investigating how the disease kills brain and spinal cord cells.
- APNZ