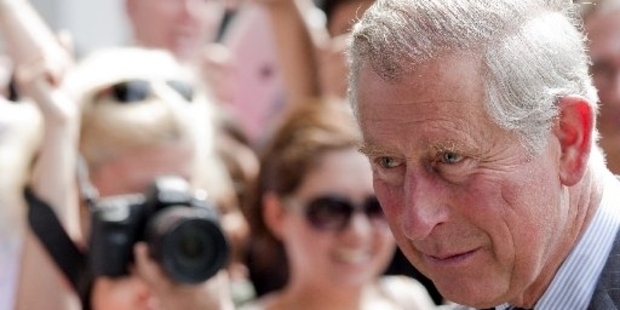 Stories making headlines across New Zealand at noon include a teenager who went "texting and flying," another teen whose years of watching Shortland Street finally proved useful, and one of the biggest thrills for Prince Charles and Camilla during a New Zealand visit later this year may be unveiling a statue of Hairy Maclary from Donaldson's Dairy.
Unveiling Hairy Maclary from Donaldson's Dairy is apparently one of the best invites the Prince of Wales and Duchess of Cornwall have had so far for their trip to New Zealand later this year. However not everyone is happy.
While driving and texting at the same time this teen managed to plummet down a 9m drop before landing in a tree above a stream.
After his mate was hit by a car and knocked unconscious, all those years of watching Shortland Street suddenly came into focus for 14 year old Kaleb.
Over in Greenhithe, someone decided to set Zara the friendly horse alight.
If you want to trend worldwide on Twitter it seems all you have to do is tell the Fire Service a meteorite has landed and started a fire. Whakatane was also trending as people remembered little Chace Topperwien who was laid to rest this morning.
Brave Bay of Plenty toddler Aiden Lints has been more fortunate.
Those annoying web site commenters actually have a name - "Trolls".
When Kevin Richmond reportedly threw his loaded 12-gauge shotgun on to a bank it discharged into his abdomen.
And when police stopped repeat drink driver Karl Greening they found he was over the limit again with two children under 5 in the back seat unrestrained.
Rotorua's tribute to iconic dog Harawene has been warmed up with a hat and scarf.
Saying "don't swear" to young children apparently encourages them to keep swearing.
More than 100 victims of domestic violence and child abuse will be remembered at a candle light vigil tomorrow morning,
While women think PMT is common, it is apparently not normal. "A period should just turn up. There should be zero symptoms."
A research group has been established to discuss a new weapon against cow dung.
As pupils were finishing the day at Napier Boys' High and heading home, armed police were busy handcuffing and detaining people nearby.
The resistance to quitting smoking in Hawke's Bay is high. Meanwhile this bullet-riddled house has had a facelift.
It's ginger, it's dreadlocked, it's eight years old and half a metre long and its days are numbered.
An Otangarei family has lost its fight to stay in their state home of 25 years.
Ayla and Aleekah are very cute now but when they grow up they could well eat you for dinner.
Over in Gisborne, the number of people leaving for Australia has doubled. Meanwhile some of those left behind are practicing cleaning up oil spills.
Meanwhile in the Wairarapa, about 100 people attended a Save TVNZ7 meeting in Masterton.
John Hunter has rescued more cats than the average bloke.
Christchurch father of six Brian Eves was on his way home from work when he nearly lost his head.
A 21-year-old Christchurch woman who stripped naked to entertain 21,000 people will not face the courts.
Would you open the door if these guys pulled up outside your house and banged on your door carrying a food parcel?
Meanwhile in Ashburton people have been dobbing in their neighbours for having a smoky chimney.
Apparently there's "bound to be some bikini action" again this year in the frigid winter waters of Lake Wakatipu.
Over in Otago, there's still gold in them thar hills.
Before you decide to go out and commit a crime, consider that it could result in your name and the crime you committed ending up on the Internet forever, which doesn't help job applications.
And there's some very smart people developing smartphone apps in Greymouth.
Top trending items on Twitter in NZ at Noon include Surface, Julian Assange, Ukraine, #Euro2012, England, Melbourne, Italy, France, iPad, and #nowplaying.