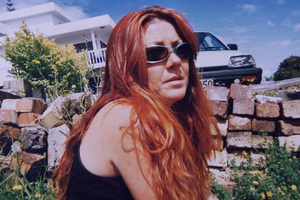 Colin Neighbours still hopes that one day his son will turn up out of the blue and taste the fruit he has planted in his new orchard.
Leo Lipp-Neighbours has been missing for more than two years - and police have no idea what happened to the then 19-year-old after he disappeared without a trace.
"We've lost our teenage son and that's the greatest pain," said Colin Neighbours.
But on top of that, he said, "it just seems like we're not going to see him again, but we don't know that".
Leo is one of New Zealand's missing. As of May 8 this year, 400 people were missing and under active investigation by police, figures released under the Official Information Act show.
On the night Leo went missing, he had been drinking with friends at a club at Nelson.
He later left his flat at 4am on January 24, 2010, driving off into the darkness after telling a friend he was going to be "at one with nature".
Despite painstaking and extensive searches of the roads, Leo and his car have never been found.
For those left behind, it's the not knowing that is the worst.
"It feels like I haven't grieved. "I know I haven't grieved," said Colin Neighbours. "So I've got all that to go through. I feel, 'Well, I just don't know yet', but you sort of are grieving anyway because he's just not here."
Police receive between 8000 and 9000 missing-persons reports a year, but 95 per cent are found within the first fortnight of going missing.
Some fall victim to foul play, others to self-harm or a few die in an accident which is near impossible to find.
Contrary to popular belief, there is no period of time before someone can be reported missing.
The head of the missing-persons unit, Detective Sergeant Linda Simpson, said people were encouraged to report someone missing as soon as concerns were raised.
Sometimes rewards are offered to draw people out who might know something which could help the police investigation.
At present, more than $400,000 in rewards is being offered by police and Crimestoppers for information relating to missing-persons cases.
Many of the New Zealanders who go missing often disappear at the hands of another.
Sara Niethe, a mother of three, was last seen in Ngatea, on the Hauraki Plains, on March 30, 2003.
Last year, her ex-boyfriend, Mark Pakenham, was charged with her murder but her body has never been found. There is still a $20,000 to $50,000 reward on offer for information which leads to her being found.
But despite the often-overwhelming evidence that something bad has happened to a loved one, family and friends find it difficult to let go of the idea that the missing person could be somewhere living a different life.
Victim Support chief executive Tony Paine said the lives of those left behind become filled with questions.
"Those questions are just amplified a thousand times when someone's disappeared," he said.
"But even when it becomes apparent that they will never see their loved one alive again, not having a body to bury makes it all the more painful," Mr Paine said.
"And even with the best will in the world, there's always that niggling doubt in your mind that if there isn't a body, then maybe they're still alive somewhere.
"It's very hard for a family to put that to rest - it's a natural human reaction."
Detective Sergeant Mark Kaveney, of Nelson CIB, is "totally open minded" about what could have happened to Leo Lipp-Neighbours.
One scenario is that he has crashed his car somewhere off the beaten track, another is that he has taken his own life and doesn't want to be found, and the third is foul play.
As much as Mr Kaveney would like to think that Leo is still alive somewhere, disguised and living a new life, he just can't accept that is what has happened.
"He just wasn't the type of person to put his family through that. And it would really be quite difficult for someone to do that in New Zealand, quite frankly, to take on another identity."
Meanwhile, Colin Neighbours is doing everything he can to get past losing Leo - his only child.
He has moved house and is letting this consume him and distract him from Leo's not being there any more.
"It's a new project and I needed something to focus on, something positive for me because the rest was getting to much. And it can still be too much, even though I've got this little positive thing in my life, but I have my lows, for sure."
Mr Neighbours has planted lots of fruit trees. Leo, being the "greenie" he was, would have loved them.
"I'm trying to create something good. I'm just thinking of my son positively. Maybe he'll be there one day to taste my fruits, I don't know. It seems silly."
Cold case still haunts retired detective
A 7-year-old unsolved missing-persons case still haunts retired Detective Senior Sergeant Ross Levy.
Kaye Stewart, a retired All Blacks physiotherapist, was last seen walking in the Rimutaka Forest Park near Wellington on a drizzly June afternoon in 2005.
She visited the park before she was to meet her daughter, Tanya, but she failed to turn up.
The area has been searched countless times, but Mrs Stewart disappeared without a trace. Police have said they are certain she has fallen victim to foul play.
In the 25 years he was with the police, Mr Levy worked on and solved almost 40 murder investigations - all except Mrs Stewart's case.
"There's someone out there that knows what happened," he said.
He thinks about it constantly.
"Everything suggests - and I'm quite satisfied in my mind - that Kaye has been the victim of foul play. The circumstances simply dictate that."
Since Mrs Stewart went missing, police have tried various methods to spur someone to come forward with information about what might happened to her.
A $50,000 reward was offered and at the family's request, Mr Levy appeared on Sensing Murder in 2008.
He said that part of the investigation personally didn't sit well with him or with others within the force.
"The intention there was not to put our faith in psychics, but to get the whole thing back in the public domain."
But despite his own frustrations, Mr Levy - who now runs his own business and still does a bit of contracted work for the police - said his thoughts were with Mrs Stewart's family.
The anniversary of her disappearance was on Wednesday,
"I really feel sorry for the family because it's just unanswered and they can't have any form of closure. I think they've handled the whole thing remarkably.
"I don't think that 'realistic' is the right word but they know something's gone wrong ... but it just must eat away at them constantly as it does to the guys who worked with them."
Mrs Stewart's case is under review by a senior Wellington detective in consultation with the coroner's office.
Police have urged anyone with any information to call them on (04) 560-2600 or to phone Crimestoppers on 0800-555-111.