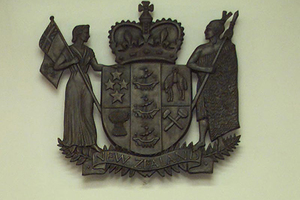 A Christchurch chartered accountant who stole more than $700,000 from a family trust fund was jailed for three years and nine months today.
Convicted fraudster John Lawrence Hibbard, 60, dipped into the trust fund for four years to try to keep his ailing accountancy business afloat.
He hoped that an investment in a North American mining company would come to fruition and bail him out of his hole.
But it never did, and on top of going bankrupt and being struck off the New Zealand Institute of Chartered Accountants register, his troubles peaked today when he was sent to prison.
Family and friends sobbed as the businessman, dressed in a pin-stripe suit, was led into the cells after his appearance at Christchurch District Court.
Judge David McKegg called it a "sad and serious" case where a jail term was inevitable given the "high level of trust" he breached over a four-year period in taking $726,462.
The judge said the victims - who have name suppression - had taken a "very dignified stance" over the theft, especially as it was likely the money would never be recovered.
Hibbard, who lived in the upmarket Christchurch suburb of Merivale, had earlier pleaded guilty to five charges of theft by a person in a special relationship.
His lawyer Jonathan Eaton said his client had made "an absolute undertaking" to pay the money back in full if the overseas mining investment eventually pays off.
Mr Eaton said Hibbard had "effectively lost everything", having been disgraced in his profession and with his reputation in tatters.
He added that the "loving husband and father" was not motivated by greed, lifestyle or frivolous spending, but by trying to cope with business expenses.
After imposing his sentence, Judge McKegg told him: "You have a long way back, sir."
Hibbard was registered as bankrupt on April 4.
Last year, he was suspended by the Disciplinary Tribunal of the New Zealand Institute of Chartered Accountants.
It ruled that Hibbard should be suspended to protect the public, his clients, and on the basis that he has "admitted stealing a significant amount of money".
He will now be struck off and banned from ever practising as a chartered accountant again.
- APNZ