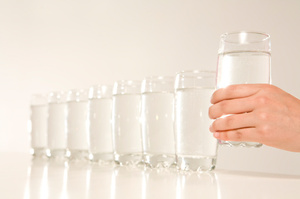 Auckland's water retailer has hired 50 extra staff to manage an expected flood of queries when 450,000 household customers start receiving their bills monthly instead of every three or six months.
Watercare Services said the monthly billing would begin on July 1, but the first bill may be for more than one month to cover the transition from the former six retailers' systems to a regional standard.
To save bill printing costs, the Auckland Council-controlled company is suggesting householders set up a direct debit payment from their bank accounts to pay for water.
The company's chief services officer, Trish Langridge, said yesterday it had temporarily taken on 50 extra staff in areas such as the contact centre, customer correspondence, billing and account management.
The change would result in "a small increase" in operating costs because of more frequent meter readings and postage.
No figures were supplied - as requested by the Herald - to show the amount of the increase.
Extra staff would also help the transition to new tariffs for wastewater, which was previously included in the council property rates for North Shore, Waitakere, Rodney and Franklin.
As well, the price of metered mains water will go up by 4c from last year's $1.30 per 1000 litres.
Ms Langridge said people comparing their current charges with post-July charges should bear in mind that from July 1 they would be billed for water and wastewater.
Many Aucklanders were now billed only for water.
The change in billing cycle came in response to customer feedback.
"The overwhelming majority of customers we surveyed - 84 per cent - said they preferred to pay their utility bills on a monthly basis."
Research showed 49 per cent of customers preferred paying by direct debit or internet banking from a bill sent via email.
Ms Langridge said meters would be read every second month, with an estimate in between.
A new customer self-service programme - ready for the first billing - would balance extra costs out as more customers switch to direct debit and electronic payment.
Watercare said a household of one to three people using 73,000 litres a year would pay $419 a year or $34.93 a month.
In the case of two to four people using 219,000 litres a year, the cost would be $876 or $73 a month and for four to six people, using 438,000 litres a year, the cost would be $1563 or $130.25 a month.
WHAT YOU PAY
Changes to Auckland's water charges
* $1.343 per 1000 litres of mains water.
* 4c or 3.3 per cent rise for mains water.
* $190 a year fixed charge per meter.
* $2.281 per 1000 litres for wastewater.
* $582 fixed annual charge for those connected to sewerage network only.
* Monthly billing starts on July 1.