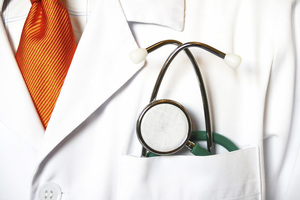 All practising doctors are being forced to pay an extra disciplinary levy, partly to cover the costs of a jump in the number of their colleagues being charged with professional misconduct.
Fifteen charges against doctors were laid in the Health Practitioners Disciplinary Tribunal in the past financial year.
That is more than double the average of six over the three preceding years - although this appears to have been a one-off increase rather than a rising trend.
The number of investigations into doctors' conduct also increased, and some legal cases have been unusually costly.
Medical Council spokesman George Symmes said the case of one doctor convicted by the tribunal in 2006/07 of writing false prescriptions had cost the council $750,000.
A later case had already cost the council more than $960,000, and would cost yet more as the doctor had appealed to the High Court.
All of these costs had caused a blow-out in the council's disciplinary fund, which was left with a shortfall in 2010/11 of nearly $1 million.
The council is lifting the disciplinary levy for one year by $75 to $195, taking the overall cost of the levy and application fee for an annual practising certificate to $729.
DOCTOR DISCIPLINE
Doctors found guilty by the Health Practitioners Disciplinary Tribunal:
* 2009 - 5
* 2010 - 13
* 2011 - 5.