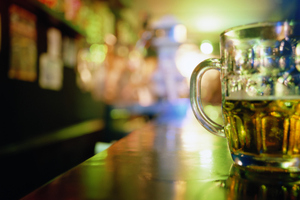 The owner of an Auckland bar who fired a manager who left the bar to pay for a takeaway was justified in terminating her employment, the Employment Relations Authority has found.
Amelia Broughton had worked at Spiders Bar in Avondale since 1996 and was made a duty manager in 2002.
On August 15 last year, she bought some food from a takeaway across the road from her work but had no money to pay for it. She was allowed to take her dinner and was to bring in the money the next day.
When the takeaway opened at midday the next day, she left Spiders and left the bar without a duty manager or anyone to supervise the pokies.
A customer saw her at the takeaway and complained to Portage Licensing Trust, the owner of the bar.
When asked to explain by management, Ms Broughton she said she had asked someone working in the next-door bottlestore to keep an eye on the bar because it was also owned by the trust.
The trusts' hospitality operations manager, Richard Griggs, told Ms Broughton her absence was considered a major issue because of the trust's obligations under both liquor licensing and gambling legislation to supervise customers.
He said her reason for leaving the premises was not acceptable and her absence placed the trust's licence at risk.
The incident resulted in a disciplinary meeting in which Ms Broughton said that she had acted without thinking and made an error of judgment.
She said she loved her job and pointed out that she was a long-standing employee who had not been disciplined before. She asked for another chance.
Following the meeting Mr Griggs said she had made a conscious choice to act as she had.
She created a risk for the trust's licences which amounted to a serious breach of trust and confidence, he said.
Her employment was terminated immediately.
ERA member Rosemary Monaghan found that the dismissal was justified and awarded no compensation to Ms Broughton.
Ms Broughton and the Portage Licensing Trust could not be reached for comment.
- APNZ