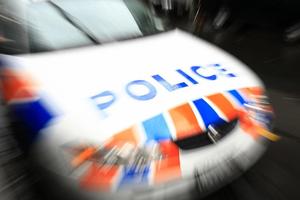 Hamilton police were surprised to find a 13-year-old girl driving her friends home from a party on Monday night.
The teenager was driving her grandmother's car when police pulled it over in a routine stop outside Dinsdale Tavern in Whatawhata Rd about 11.40pm.
Shift manager Senior Sergeant Pete Simpson said police found the 13-year-old behind the wheel and three other girls and two boys of a similar age in the car.
"The driver said a cousin had taken the grandmother's car, without permission, to a party and was too intoxicated to drive it back so the group had decided to make their own way back in the vehicle."
Mr Simpson said that police were highly concerned about the incident because of the ages of the children, and the group had been referred to Youth Aid.
"Aside from the fact none of the teenagers in the car were old enough to even be learning to drive, people of this age simply don't have the skills required to make the correct decisions required on the roads," Mr Simpson said.
The speed limit where the car was pulled over is 50km/h.
Mr Simpson said the incident was made worse by the fact the car had been taken without the grandmother's approval.
"Our message to teenagers is that the graduated driver licence system is there for a reason; for young people of the right age to ease themselves into the challenges of driving."
Mr Simpson said thankfully it was not bad news police were delivering to the grandmother when they knocked on her door that night, but rather some "sheepish grandchildren".