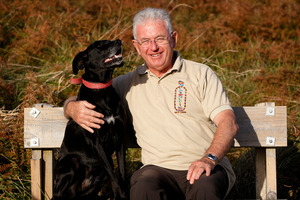 Sir Michael Cullen is expecting to face a bit of ribbing from his former Labour Party colleagues today - he was, after all, Deputy Prime Minister in the Government that abolished the very knighthoods he has now accepted.
But Sir Michael is unrepentant about becoming a Knight Companion of the New Zealand Order of Merit with its accompanying title of Sir, saying he is "very chuffed".
"Bluntly, I wasn't the most enthusiastic supporter of what we did. I wasn't surprised that the public strongly supported the reinstatement of the knighthoods in 2009."
While he had once been "misinterpreted" as pro-republican, he was a traditionalist and believed that with the attention on Prince William and Kate Middleton, support for the monarchy was probably at a high level in New Zealand. He would like to see some consensus about an honours system that was more specific to New Zealand, but had no ideas on how that could be achieved.
When asked whether he expected disapproval from former Prime Minister Helen Clark, who abolished the knighthoods in 2000, he laughed and said, "Not to my face".
He said he was pleased and somewhat surprised to be awarded such a high-level honour under a National Government, although awarding honours was relatively bipartisan.
"I'm sure I'll get some ribbing from some of my former colleagues, and when I get out for my veterans golf at Ohope I'm expecting a fair amount of ribbing, which may make my day even more disastrous than usual."
The honour was in recognition of his 30 years of service as a member of Parliament - during which his roles included Attorney-General, Treaty Negotiations Minister and, most memorably, Deputy Prime Minister and Finance Minister in the Clark Government from 1999 to 2008.
He will still be plain Michael to his friends. "No doubt the title will get used for certain kinds of occasions, but it doesn't change life and I look forward to continuing to do some work for New Zealand."
His wife, former MP Anne Collins, will not take the title of Lady. "There will be no Lady Cullen in this household," Sir Michael said. "When I got the letter saying an offer was made, I did ask Anne how she felt about it. She comes from a somewhat different background to me - a good Irish Catholic background which does have a somewhat different view of these things."
Sir Michael retired from Parliament in 2009, following Helen Clark. He was subsequently appointed to the board of NZ Post by the National Government and is now the chairman. He lives at Ohope, near Whakatane.
He said he was proud of his time in Parliament, in particular establishing the Super Fund and KiwiSaver, as well as maintaining strong surpluses as Finance Minister until the economic downturn.
"I think time has proved that to be right. It would be easy to fritter it away and there was enormous pressure from all kinds of quarters to do that."
He was also proud of his work improving Parliament's standing orders - including making Parliament more efficient and question time more rigorous for ministers.