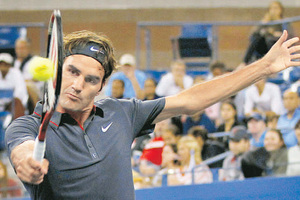 Volunteering at the London Olympics was a bit of a joke for retired professional tennis player Brenda Perry.
That is, until she was selected out of 250,000 applicants to volunteer in the athlete services team based at Wimbledon Stadium.
"I jokingly said I should help,"says Perry, 55."But Wimbledon is the tennis Mecca and to have the Olympics at Wimbledon is pretty special, and probably the reason I am going."
Perry, who also worked at the Atlanta and Sydney Olympics,says her role is to make life easier for the athletes, including allocating practise courts, dealing with performance anxiety and even picking up rubbish or giving out towels.
She should know the demands after 30 years representing New Zealand on international courts before putting down the racquet to become tour director for Women's Tennis Association tournaments, as well as being involved with Marina Erakovic's management team.
The former New Zealand number one player, who was ranked 80 in the world, said it was the raw state of Wimbledon Stadium, the traditional grass courts and the overwhelming vibe that she couldn't resist.
Also chosen was 24-year-old Christchurch physiotherapist Sarah Curry,who is hoping to brush shoulders with athletes while working at the Olympic Village in an accommodation team. Perry and Curry are among 100 Kiwi volunteers.
"I'm excited to be in the Village and surrounded by all these amazing athletes as well as seeing some of the best competition,"Curry says."Usain Bolt-I would love to meet him." Curry always watched the Olympics as a little girl and says being a part of the event this year will be "surreal".