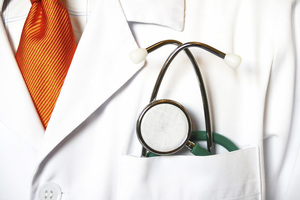 Incompetent doctors are putting patients in danger with only a slight chance of being found out, says a former medical watchdog.
In a book to be launched on Wednesday, former Health and Disability Commissioner Ron Paterson - now a law professor at Auckland University - calls for radical changes to the Medical Council and its controls over doctors' competence.
He suggests that as many as 200 doctors are incompetent to the point of being a danger to patients and that the council's methods of identifying them are weak.
"It became clear to me that despite supposed safeguards, some incompetent practitioners were able to continue in practice and harm patients," Professor Paterson says in The Good Doctor.
"More worryingly, I observed the apparent unwillingness or inability of regulators to take any decisive action to improve the situation."
He says there is a "cosiness" between the council and the medical profession.
To foster independence, he wants the council's membership changed from its current 8/4 doctor majority to equal numbers of doctors and lay people, and an end to the profession being allowed to elect half of the doctors.
He wants competence checks to be strengthened by adopting aspects of North American and British systems, possibly including patient feedback, screening of at-risk doctors, and occasional performance assessment of all doctors.
He even suggests five-yearly clinical exams, although he acknowledges it may be a long time before this is considered acceptable.
Medical groups have reacted coolly to Professor Paterson's prescription and rejected the claim of an unhealthy closeness between the council and the profession.
Medical Association chairman Dr Paul Ockelford said the doctors on the council provided high levels of professional insight.
And the council's chairman, Dr John Adams, said its systems for requiring doctors to demonstrate ongoing competence as the basis of renewing their annual practising certificates struck the right balance between external regulation and the culture of medical professionalism.