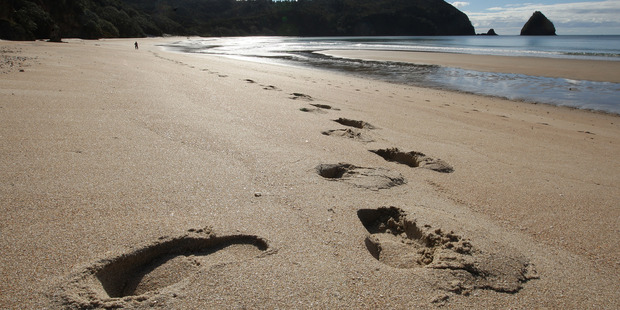 Moves are underway to boost the number of holiday parks on the Coromandel Peninsula, with sites in Pauanui and Whangapoua awaiting approval and a third planned in Whitianga.
Developer Gordon Finlay, who is behind the proposal for a holiday park on Hikuai Settlement Rd in Pauanui, said his wish list included a camping ground with up to 205 camp sites, 13 cabins and two toilet blocks.
Mr Finlay said he was trying to realise his dream of having a holiday park with campsites large enough to park the car and boat, like those he remembered from his childhood.
He said the plans were exciting, but was reluctant to go into detail until council approval, which he hoped would come within six weeks.
The proposal has already encountered some opposition from neighbours and the deadline for submissions is June 26.
Suzanne and Aaron Morgan - who declined to speak to the Herald until their application was approved - have also applied to the council to develop the Whangapoua Holiday Park on Te Rerenga-Kuaotunu Rd.
The proposal included transforming the former Whangapoua Forestry headquarters into a holiday park with nine existing cabins, up to 69 powered and unpowered caravan or tent sites, up to 20 campervan sites and a swimming pool.
The camping ground would be built over three stages.
There is also talk of a third new holiday park in the Coromandel, but the council has yet to receive the resource consent application for the Mercury Bay site in Whitianga.
Holiday Parks Association chief executive Fergus Brown said the trend of turning beachfront holiday parks into housing areas had been halted during the global recession and holiday parks were starting to show more profitability as business-minded people took them over.
"I think it's important new product is developed but you will only develop new product if it is financially viable," Mr Brown said.
"To make money out of a holiday park you have to have a range of accommodation. So in the old days they were known as camping grounds and they had tent sites.
"Now, in a holiday park you would expect to have powered sites for campervans, you would expect to have some tent sites but you would also expect to have a range of built accommodation whether it be hotel style, cabins or backpackers style."