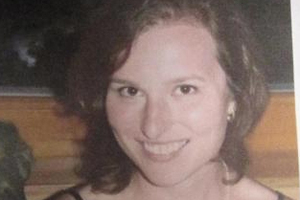 The distraught family of a Czech tourist sexually assaulted and killed while hitch-hiking in the South Island is focusing on getting her body home.
Police revealed yesterday that Dagmar Pytlickova, 31, known as Dasha, was probably assaulted in "some form" before her throat was cut by Jason Frandi at the weekend.
Frandi, 43, from Waimate, was being sought by police over a sex-offence complaint when he left town in his silver BMW and is thought to have picked up Miss Pytlickova and driven her to a remote forest area.
His body was found by hers with what police say are self-inflicted wounds to his wrist.
Miss Pytlickova had been in New Zealand since January and had been working at a vineyard in Cromwell, Central Otago.
Vineyard owner Mary Zurakowski told the Herald that while they only knew each other for a couple of days, Miss Pytlickova "was one of those people that you warm to instantly".
"She had a bubbly character and she smiled a lot ... Dasha loved being in New Zealand."
Miss Pytlickova had been due to meet her sister at the weekend.
The sister was a "very private person, who is having great difficulty dealing with this whole thing, as you can imagine", said investigation head Detective Inspector Greg Williams.
"She's assisting us, but that's about all I can say.
"You can imagine now, for the family, their priority is to get Dasha home. That's where their focus is."
The release of the body to the family will depend on the requirements of police and the coroner.
Mr Williams said an item probably used in the deaths had been recovered, but would not say if it was a knife.
"Dasha has suffered quite a severe wound to her neck area and there is some suggestion of some form of sexual assault. Certainly the neck injury appears to be a significant cause of death," he said. "Frandi ... has self-inflicted wounds to his left wrist."
Mr Williams said Miss Pytlickova's backpack and small shoulder bag containing personal items, including a notebook computer, had been found in Frandi's BMW.
The movements of the pair were still being traced, but police believe Miss Pytlickova was still "alive and well" up to about 6.40pm on Saturday.
It was possible Frandi was alive for "a period of time" after her death. Their bodies were discovered by cyclists on a charity ride on Sunday.
Frandi was being sought by Waimate police over a sexual allegation when he vanished on Saturday and abducted Miss Pytlickova.
In 2000, he received a 3-year jail sentence for abducting a 19-year-old woman for sex, and police say this latest attack is of a similar nature.
They have defended their actions in relation to Frandi, saying they were acting on the existing allegation against him in the proper way.
Mr Williams said: "I have seen nothing to suggest this matter wasn't dealt with in a timely and appropriate way by the Waimate police."