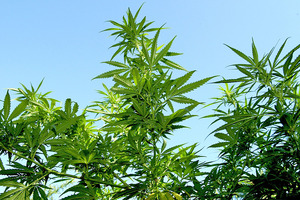 A Buller adventure tourism guide pleaded guilty in the Westport District Court last Thursday to cultivating cannabis, prompting the prosecuting officer to call for a strong sentence.
Police found 63 cannabis plants on Andrea Hubert's 5.6ha Cape Foulwind property, during a search on March 18.
Hubert said she was growing eight plants for personal use and didn't know where the rest came from.
Defending, Doug Taffs said Hubert was caught up in a successful search of several properties in the area and there was no proof that the rest of the plants were hers.
She was only pleading guilty to possession of eight plants, said Mr Taffs.
Hubert brought up her children on her own and was highly esteemed as a lead guide by her employers at Underworld Adventures.
She was a casual smoker, but cannabis helped her osteoarthritis condition, said Mr Taffs.
She was his former neighbour and had always seemed very honest to him.
She realised she would have to review her cannabis use.
Prosecuting, Sergeant Graham Single said Hubert had had drug and alcohol issues in the past.
The whole tourism industry was suffering because of recent events where people in the industry had been using drugs, said Mr Single. That meant the whole of New Zealand suffered.
If Hubert was raising children and dealing with tourists, she needed to deal with her drug use.
Mr Taffs replied that the sergeant had made a nice political speech, but there was no evidence that Hubert's moderate cannabis use had interfered with her employment. If it had, her employer wouldn't have provided her with a reference for court.
Judge Noel Walsh said Hubert obviously led a law-abiding life.
The letter from her employer Ray Moroney said she was honest, sincere and trusted in a senior role.
Judge Walsh had some sympathy for the sergeant's position. But he said Hubert was 43 and it was up to her to decide if she was motivated enough to change her lifestyle.
He would deal with the case rather than call for a sentencing report.
He fined Hubert $500 and gave her a 12-month suspended sentence. "It's highly likely the police will pay another visit in the next 12 months so if I was you I would stop cultivating," he said.
Also claiming pain relief from cannabis was Kevin Arnesen, 58, Reefton. He pleaded guilty to cultivation (four mature plants), possession of plants (150g of dried leaf) and possession of seeds (197).
A member of the public had dobbed him in to police who executed a search on March 28.
Defending, Eymard Bradley said Arnesen used the cannabis to treat chronic back pain.
He had since gone to a doctor to get a prescription for a synthetic cannabis drug for pain relief.
Judge Walsh said Arnesen had three historic cannabis convictions, but had kept out of trouble for the last 10 years.
He sentenced him to 100 hours community work.
Gary Dowler, 33, unemployed, Westport, told the judge it would "never happen again" when he appeared for sentencing on a charge of cultivating cannabis and possession of a spotting knife.
He was defending himself as his lawyer Tony Garret had not appeared.
The court heard that in January last year police had searched his property and found a sophisticated cultivation room complete with lights, ventilation, a watering system, and growth enhancers.
There was one 2m plant and 18 one-metre plants as well as 34 seedlings and cut cannabis in various stages of production.
The operation appeared like a commercial one, but Mr Dowler had insisted it was all for his own use, including pain relief from old car accident injuries.
He had left school at 15 without being able to read or write but had since gained NZQA credits for chainsaw use. It was his first cannabis conviction.
Rather than remanding the case until Mr Garret could represent his client Judge Walsh sentenced Dowler to 180 hours community work and three months community detention.
"At your age you won't enjoy prison so I'd give up this lifestyle if I was you," said Judge Walsh.