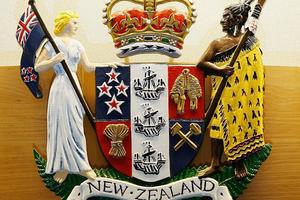 A man has gone on trial in the Wanganui District Court accused of indecently assaulting and raping a woman as she tried to sleep.
The man, who has interim name suppression, is charged with one count each of indecent assault and sexual violation by rape.
His trial, before Judge David Cameron, is expected to take about four days.
Crown prosecutor Megan Jaquiery alleged the man took advantage of a situation where two young women were asleep, one of whom he knew, while the other, the complainant, was unknown to him.
The Crown claims he got into bed behind the complainant, indecently assaulted her and raped her.
Central to the case was the issue of consent, which the Crown say was not given.
However, defence counsel Debbie Goodlet argued the sexual intercourse was consensual.
Ms Goodlet told the jury that when they looked at all the facts, they may be left with a reasonable doubt as to whether she consented or not. If they were unsure, they had to acquit, she said.
The Crown said the alleged incident took place on June 6, 2010, about 4:15am. Both women had just finished a late work shift and were attempting to sleep.
The accused sent a text to the woman he knew and asked if he could sleep with them, because his bed was taken by someone else and there were not enough blankets to go around.
He was allegedly very drunk.
She agreed on the condition he get in bed behind her, not the complainant.
However, the Crown says he got in bed behind the complainant, and she struggled against him as he started touching her.
Her friend woke up and tried to help stop him, but he continued with the assault.
The woman and the complainant, who was upset and crying, both left and reported the incident to police later that morning.
Forensic tests found the accused's semen in the complainant's underwear.
When police talked to the accused on June 10, he said the girls got into bed with him, not the other way around.
Ms Goodlet said the defence would present an alternative version of the facts as outlined by the Crown, which would give a number of different details which were not covered in the Crown's opening.

For more articles from this region, go to Wanganui Chronicle