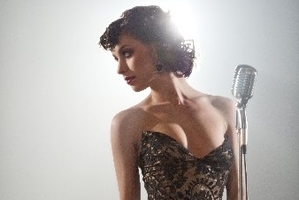 Stories making headlines across New Zealand at noon include a guy who likes to freeze brains and explode them, absolutely no evidence to back up so called "unprecedented" UFO sightings in Northland, and Kiwi pop sensation Kimbra reportedly doesn't play hard to get.
If there have been "unprecedented numbers" of UFO sightings in Northland in the past two months then why haven't police had a single phone call reporting one?
A Dunedin scientist has been setting himself on fire, as well as dipping sheep's brains in liquid nitrogen and shattering them in front of a camera because it "is the kind of thing advertisers can have a lot of fun with, playing on things like brain freeze".
Hamilton's very own pop sensation Kimbra reportedly "isn't afraid to sound weird. And she doesn't play hard to get.''
While on home detention Daniel Managh decided to buy some cannabis plants and package up the buds to make some money.
Hardened cops in Waikato have been shocked by the behavior of some media who have apparently been tripping over each other to misreport a tragic event.
Meanwhile out on Lake Taupo, Bob Monteith and a mate were minding their own business trout fishing when a large wild pig swam by.
A rogue popcorn machine has shut down Rotorua's Reading Cinema.
There's been a dawn raid in Te Puke.
Northland's economy has been boosted by a 2.1 per cent increase in employment.
Despite that people are still leaving in droves for Australia. Meanwhile in Hawke's Bay, people apparently don't need more money to spend more, you just have to make them feel like they do by talking up the real estate market.
The government is still offering no commitment to repair the Gisborne-Napier railway line.
A judge has upheld an interim injunction stopping a Maori land trust engaging former ACT MP and convicted fraudster Donna Awatere-Huata.
The Masterton Opera House is a pile of rubble. There are plans to demolish the Methven Library.
This guy woke up on Tuesday morning and decide to point a pistol at the owner of the Balgownie Store in Wanganui.
Port Otago would prefer it if Dunedin had an area to store hazardous substances without the need for a resource consent.
If you are the "Robbing Hoods" who stole lots of rare Dunedin whisky then it is worth noting it is potentially lethal.
Over on the West Coast, a woman who blocked her sister's airway by kneeling on her throat told police, "I was only trying to shut her up, not to kill her".
Top trending topics on Twitter at noon include #1DNewZealandMemories, #stateoforigin, #100ThingsToDoBeforeIDie, The Great Gatsby, Brent Tate, Shane Jones, RWC, Inglis, Jennings, and Bulldogs.