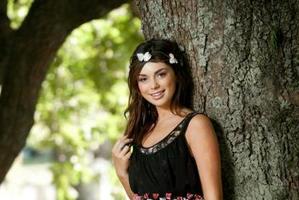 News making headlines across New Zealand at noon include a stripper who has started a video blog to tell everyone how proud she is of her job, the apparent emergence of a new social class in New Zealand, and fracking held as a possible saviour for a broken railway line.
Stripper Shard McNeill has taken on "prudish" New Zealand in a video blog explaining the stripping industry, saying she is sick of stereotypes and judgments. "It's an interesting topic, people are so intrigued by it," the bubbly brunette says.
A new social class is apparently developing in New Zealand made up of working couples on the minimum wage whose children go hungry and barefoot in winter. Meanwhile this guy has built a new app which might explain why tomorrow.
This poll asks: "Is your family getting by?"
There are four dogs in Rotorua who can't wait to meet Tamati Coffey.
A Hawke's Bay Maori trust is facing an interim injunction over the appointment of former Act MP and convicted fraudster Donna Awatere-Huata.
A shrewd bank teller has spared a Hastings man from been scammed out of $3000 while in Rotorua a relatively new scam has surfaced.
Hawke's Bay councils have rejected a government call to sell their assets. But as the Hamilton Council prepares to sell dozens of assets to repay very large debts, one bright spark has suggested the city buy the Sydney Monorail.
Organisers of an anti-mining protest march in Waitangi say we need to close the gap between Maori and Pakeha and Maori needed to be more inviting.
Nobody is going to be occupying Aotea Square this winter that's for sure. Meanwhile big-city dwellers have resorted to ping pong to lure neighbours to meet.
Bay of Plenty council leaders have thumbed their noses at Tauranga Mayor Stuart Crosby's initiative to get rid of his 2008 Honda Accord. Meanwhile down at Papamoa Beach there's about to be a false alarm.
Over in Gisborne, a large group of youths as young as 10 left a church youth group meeting and then proceeded to MacDonalds for a "mass fight". Meanwhile Gisborne might stand more of a chance of getting its railway line fixed if it embraces fracking and the large amount of hazardous chemicals that will have to be transported into the region.
Five Rathkeale College students were in a car that has ended up pretty much wrapped around a tree.
Who would have thought Jim Anderton and Philip Burdon would team up to save a soul.
About 30 Ashburton community groups are homeless following the shock closure of their building.
Ghostly sightings may have left Cumberland College students spooked, but now a tourist has reported being bullied by a ghost at Larnach Castle.
If you think giant buttercup is lovely think again.
Top trending topics on Twitter at noon include Zux, #Spotify, Budget 2012, Elliot Turner, Emily Longley, Rdio, New Zealand, Facebook, QLD, and Auckland.