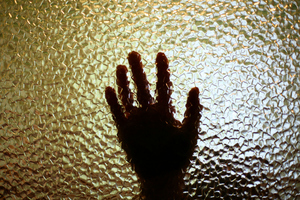 New Zealand investigators built up trust with people sharing child sex abuse photos on social networking sites, sparking a global clampdown that has removed 12 children from harm, including one Kiwi.
The Department of Internal Affairs today announced authorities had arrested 55 people worldwide, including some who took part in the abuse shown in the images, following a covert investigation by its censorship compliance unit.
The unit found child sex abuse and exploitation pictures were being shared in significant numbers through closed groups on social networking sites like Facebook, Socialgo and Grou.ps.
Operation Laminar was launched after evidence was provided to authorities in 20 countries, including Interpol and the US Immigration and Customs Enforcement's (ICE) child exploitation unit.
A dozen children, including babies and one New Zealander, were identified and removed from harm.
Most of the 55 people identified in the operation have already been imprisoned or are facing prosecution.
None are from New Zealand, but five people identified in the department's earlier covert investigation are facing court action here.
An Internal Affairs spokesman said online investigators found the social networking groups by widening the scope of their usual inquiries.
"They've always been involved with file sharing and peer-to-peer networks, and in the course of these investigations came across the use of the social networking sites for exchanging child sex abuse imagery," he said.
"They were operating to establish contacts, to build up trust. You don't just go on and pull stuff up immediately."
The spokesman said investigators' skills had developed and widened as the internet evolved.
Internal Affairs regulatory compliance general manager Maarten Quivooy said the investigation found a large number of groups on Facebook were engaged in the display or distribution of objectionable child sexual material.
Facebook officials helped with the investigation and referred individuals proactively to ensure the site was not used to sexually exploit children or share objectionable images.
Mr Quivooy said distributing child sex abuse images was an international crime that required an international response.
"Child sex abuse imagery is not a victimless crime as it involves real children forced into degrading acts.
"Trading in or viewing these images is active offending because it involves real children often being abused both in real time and over time."
Mr Quivooy said images of abuse lived on forever on the internet.
"They haunt the children depicted, who live daily with the knowledge that countless strangers use an image of their worst experiences for their own gratification.
"No crime impacts on us as society and as parents more deeply than the abuse of innocent children by the people they should be able to trust above all others."
Internal Affairs Minister Chris said he applauded the work of the Department of Internal Affairs censorship team for its work
"These horrific acts of abuse are being carried out all over the world and our investigators are playing a major role in bringing the perpetrators to justice,'' he said.
Interpol child crime unit head Mick Moran praised New Zealand's initiative in launching the original investigation.
"While disrupting these networks is a significant part of the investigation, what is more important is that innocent children and in some cases babies have been rescued from physical abuse," he said.
"There is no safe environment or anonymous area for individuals who think that they can trade and publish child abuse images online, as proved once again by this operation which should serve as a warning to others - you will be caught."
ICE director John Morton said the operation showed there was real success when governments teamed up to attack the global distribution of images of child sexual abuse.
The 20 countries where suspects were identified were Australia, Bosnia, Brazil, Chile, Costa Rica, England, Finland, France, Germany, Indonesia, Italy, Mexico, Norway, Saudi Arabia, South Africa, The Netherlands, Tunisia, Turkey, United States and Venezuela.
- APNZ