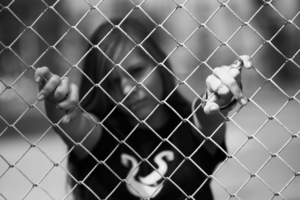 A shoplifting 3-year-old and a 4-year-old boy who "recklessly" discharged a firearm were among preschoolers who fell foul of the law last year.
Police records detailing the country's youngest and oldest offenders over the past few years showed a 3-year-old boy was warned after being caught shoplifting last year, while in 2009 a 3-year-old girl was apprehended and also warned for wilful damage.
Shoplifting was a common crime among our most senior criminals - the oldest, a 98-year-old man, was apprehended and warned for the offence in 2010 - although assaults and sexual offences also featured.
The Herald requested details of each of the cases, but the information was withheld by police under the Official Information Act to protect their privacy.
Last year, a 4-year-old girl was apprehended for an offence recorded as "arson other", while three boys the same age were apprehended for recklessly discharging a firearm, wilful damage and unlawfully being in a building.
Two 5-year-old boys were referred to Youth Aid for assault, two others were also referred for burglary and shoplifting, and a fifth 5-year-old boy was warned for an unspecified form of indecent assault.
Apprehension is defined by police as resolving a crime by identifying a person responsible and dealing with the person appropriately.
No one under the age of 10 can be convicted of an offence because they are deemed too young to have criminal intentions, although the numbers showed police have prosecuted 13 10-year-olds since 2008, mostly for burglary offences.
In 2009, a 10-year-old boy was charged for assaulting another person by what was described as stabbing or cutting a woman, an 11-year-old boy was prosecuted the next year for "throwing missiles", and in 2008, police charged another 10-year-old boy with assaulting with "intent to rob".
Police Youth Services policing development manager Inspector Anne-Marie Fitchett said statistics showed offending for children aged 10 to 12 had remained relatively stable over the past five years, however there was a "reasonably significant" drop from 2010-11. Theft and related offences had been the most common offence type, although this too has dropped in line with the reduction from 2010-11, she said.
Police had a number of options or responses available when a child or young person committed an offence.
"These can include talking to the parents and leaving them to deal with the matter.
"They can warn the child or young person if they see the offence as low level and not indicative of future risk.
"Or, they can carry out an alternative action which involves a Police Youth Aid officer meeting with the child and parent or guardian and coming up with a plan to address the offence.
"This can often involve reparation where there is a victim and is restorative in nature."
Ms Fitchett said families were an integral part of how a child behaved and what choices they made.
"In terms of risk factors for offending, research shows children of all ages are more at risk if they have poor parental supervision and lack of positive discipline, or are disconnected with their family. Conversely, the research shows children are less at risk of offending if they have stable, warm affectionate relationships with parents and have healthy boundaries and standards set by parents, teachers and the community."
A 93-year-old man - the oldest person apprehended in 2011 - was caught shoplifting, as were an 88-year-old woman, a man the same age and an 89-year-old woman.
More seriously, an 87-year-old was warned for assaulting a person with a blunt instrument, an 88-year-old man was prosecuted for assaulting a female, and an 89-year-old man warned after discharging a firearm near a building.
A 90-year-old woman was warned for wilful damage - and another 90-year-old woman's threatening behaviour was recorded as being on mental grounds.