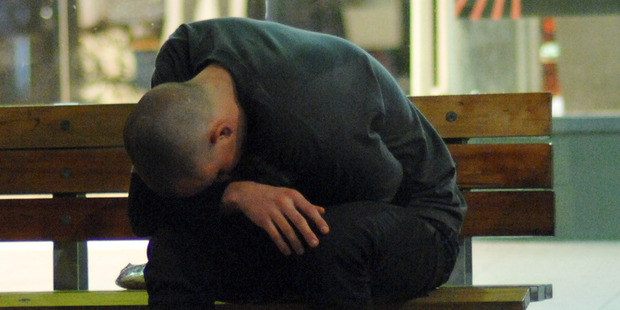 A longtime Queen St resident says alcohol-related trouble has become much more "violent and angry" in the past year, as police have been less visible after dark.
But police argue they are out in greater numbers than ever at the weekends and are doing the best job possible to monitor the area and clamp down on drunken troublemakers.
Martyn Bradbury, a broadcaster and blogger, has been living in the CBD for 20 years. He lives above Queen St and said he could not remember a time when the tension on the street at night had been so high.
"I've seen a lot of late-night behaviour and I'd have to say that of late, the vibe on the street is probably more angry and violent than ever," he told the Herald.
He regularly saw groups of "very drunk" young men actively looking for fights and having group "rumbles".
"There are 25,000 residents in the CBD and it used to be quite busy just from locals. That's not the case now.
"There's an attraction for lots of people from out of town to turn up and get drunk.
"I DJ a couple of nights a week [and] coming back through the city there are some very drunk young people. I see people very, very ill all over the place. There is a lack of police presence after sundown."
He said that years ago police would be out in force dealing with anyone causing trouble.
"I used to watch the old school police coming in with the paddy wagon, the pushy-shove type of police. But in the last six months they've dissipated overnight.
"There are a lot of foot patrols during the day, but after 8pm you don't see them like you used to."
However, police say they are out in force and have dedicated significant resources to covering the worst areas in the CBD.
Auckland Area Commander Inspector Andrew Coster said policing the city was challenging because of the volume of people drinking and socialising.
He said police worked "really hard" to increase visibility in "hot" locations. That included more on the beat over the weekend.
"Clearly, extended hours of trading have created a challenge for us.
"Over time we've pushed our deployment out later and later on key nights. We've got more and more staff working a full nightshift.
"There is a significant deployment to those peak alcohol times. We know what the busiest times are and our staffing reflects that.
"It's about getting the balance in the right place and at this time we've got that balance about as good as we can get it."
Mr Coster said a 3am closing time would be ideal for police - and would cut alcohol-related harm.
"It would significantly reduce the issues that we're seeing around disorder and low-level violence."
He said there had been some pleasing results on Karangahape Rd.
"They have voluntarily reduced their hours and some have implemented a one-way door policy," Mr Coster said.
"That means if you're in by 1am or 2am you can stay in, but you can't come in after that time.
"That has reduced the amount of migration between bars, which can be a real source of trouble. It's demonstrated what can be achieved with a reduction of trading hours."